March 18, 2020
Miles: 495.3 – 496.7
I was really hoping to be in a better head space this morning. I woke up grumpy, cold, and with a swollen right shin. I sat in my tent for a long time going back and forth with myself about whether I should call it quits or try to push on with an injured leg amid the beginnings of a pandemic. I stared at my phone for a long time before I finally hit send on a bail-out call to Hike On.
Hike On answered right away. I told him about my situation, and asked if he might be willing to pick me up at the Blue Ridge Ranger Station, which was a short walk from where I was, along Highway 87. He immediately agreed to pick me up and take me to Flagstaff, where I could figure out what I wanted to do. I arrived at the Ranger Station just in time to be able to hide in the foyer while the snow started to fall in earnest.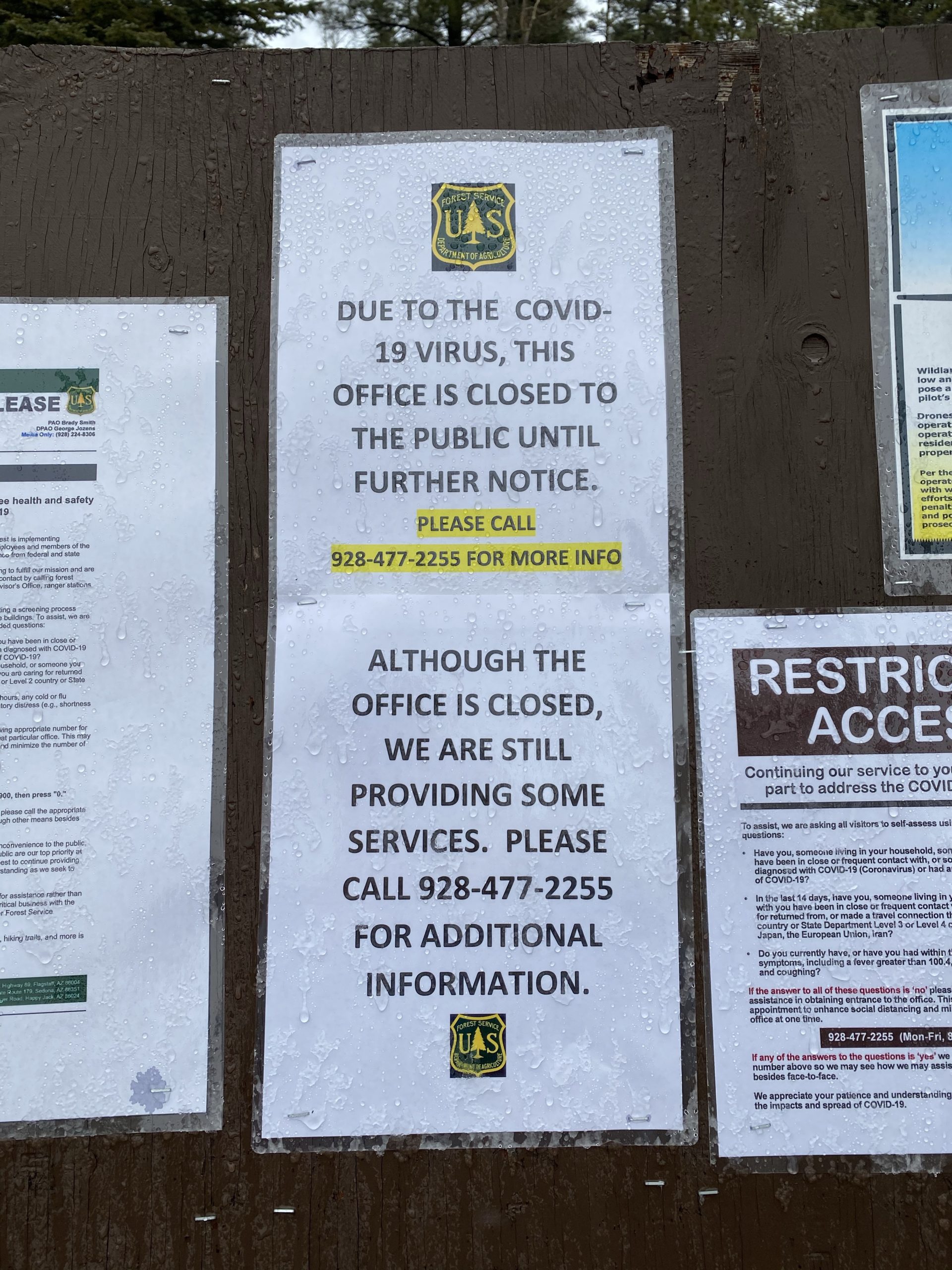 We arrived in Flagstaff and found that everything was closed because of the coronavirus restrictions. We managed to get take-out breakfast burritos, and we sat in his truck and ate while the increasingly insistent snowfall covered the windshield.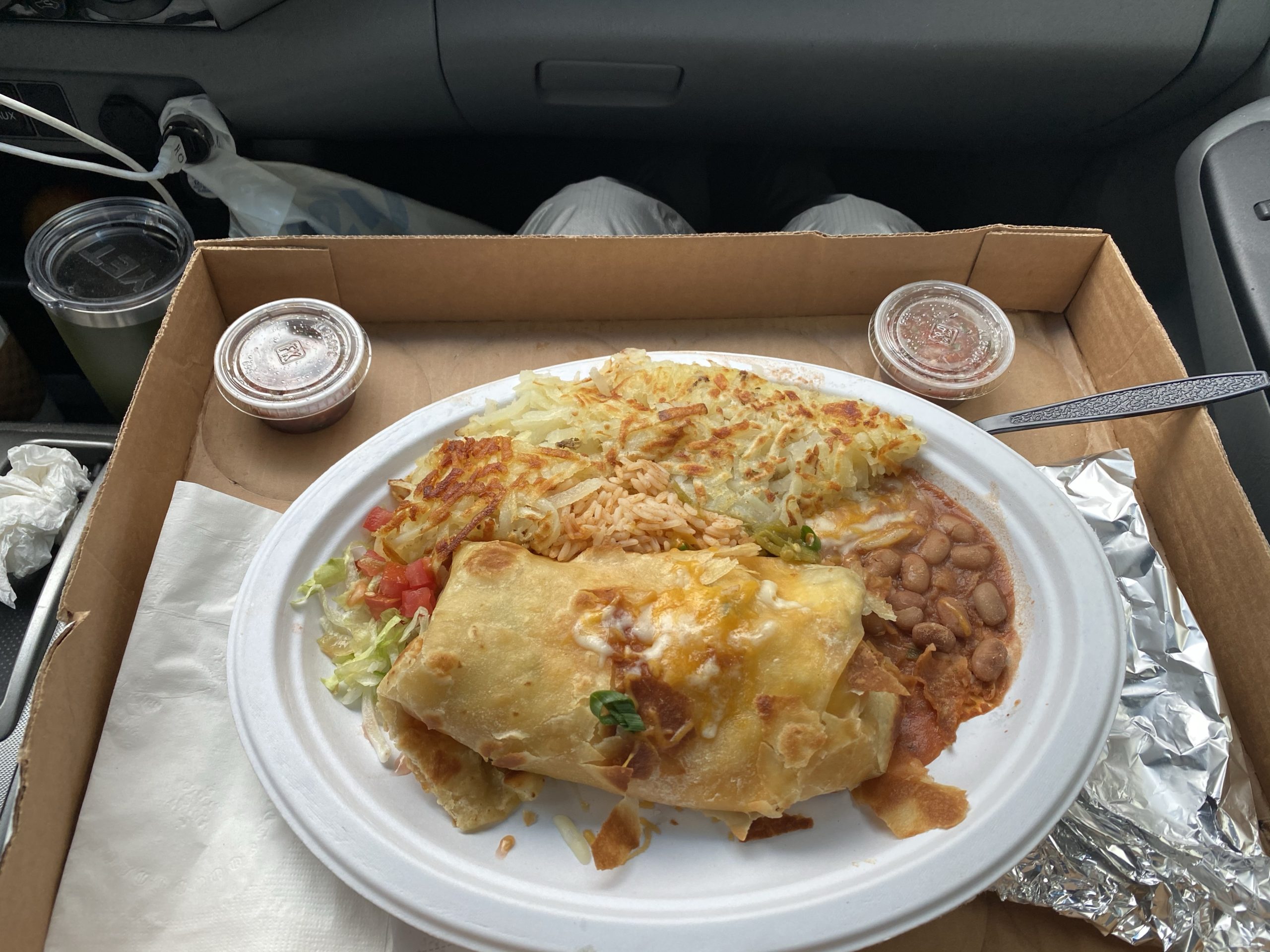 Hike On was more than willing to drive me three hours to my in-laws in Florence, bless his hiker soul. We made easy conversation the whole time, and it went by quickly. We talked about our adventures, where we came from and where we hope to be going, both physically and in the more spiritual sense. It doesn't surprise me anymore when I immediately engage in meaningful conversation with another thru-hiker. After you spend an extended amount of time by yourself in the backcountry, you have a tendency to want to skip past small talk and get right to the heart of anyone else you talk to. Unless they're creepy.
Hike On delivered me to Florence, but declined the offer to stay for a while. He hit the road, and I unloaded my pack, taking a few minutes to let it sink in that I was done for now.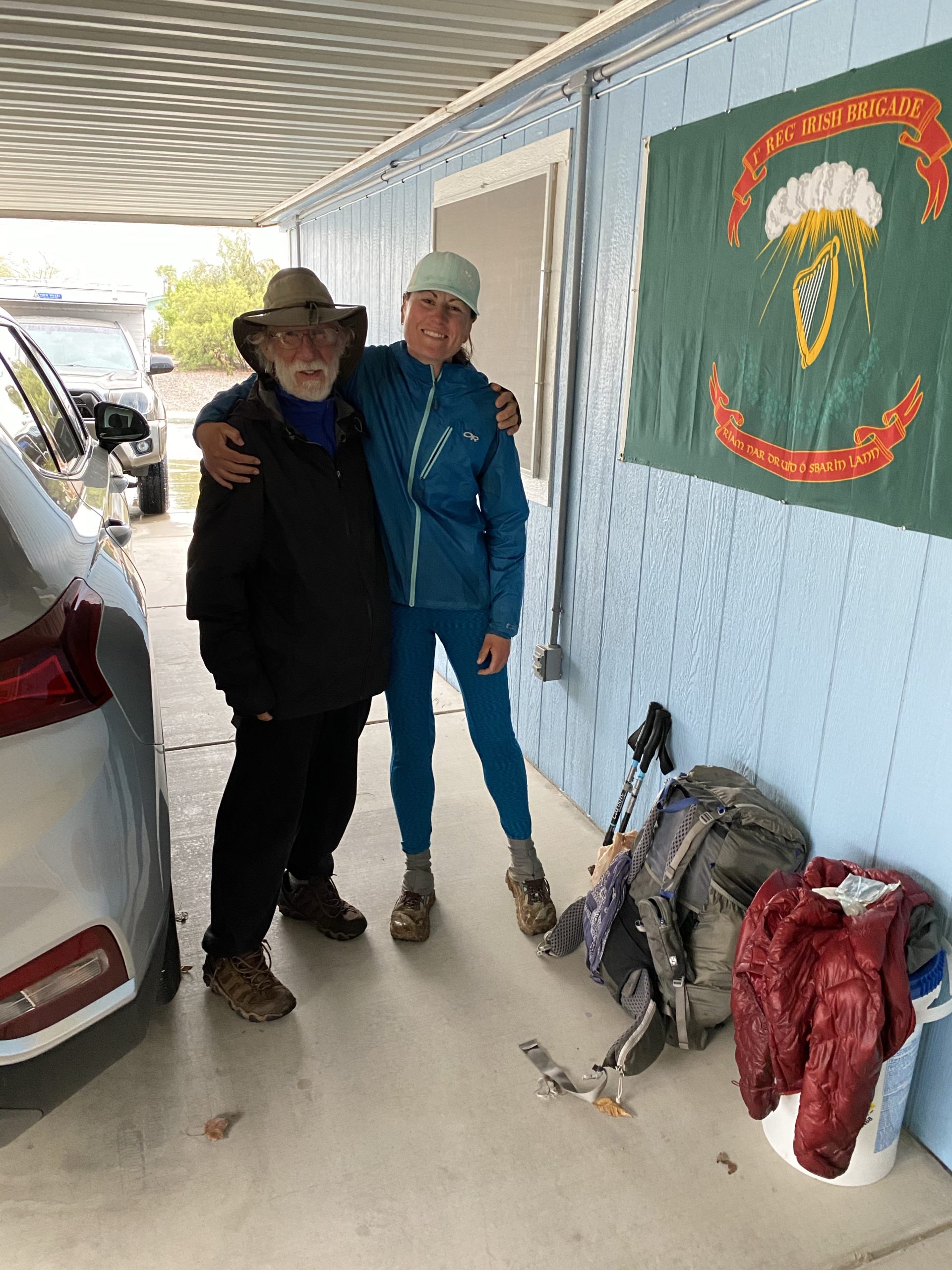 I spent the next day making flight reservations and alternating between the community pool and hot tub, getting as much heat and sun soaked into my bones to make up for the last couple weeks and also to get ready to go back to the PNW. I was glad to be going home, but I was also feeling the sting of quitting. As some say, though, the trail will always be there. And I knew I would be back.