Dates : March 15 and 16, 2020
Miles: 461.1 – 473.3
It was so nice to spend some time with other hikers in Payson, and they were generous enough to let me stay in their hotel room for an evening and tag along for a resupply run. I learned that they are a group operating under the auspices of an effort called The Push Beyond in an attempt to finish the Great Western Loop, a 7,000 mile trek that pieces together several long trails in the American West and sounds insane. I marveled for a moment at their willingness to commit to such punishment for such a long period of time, but then set my sights on a more attainable goal in the moment…a hot shower.
After spending the night in Payson, we hit the road to Pine, the trail town I had been aiming for. We stopped at THAT Brewery & Pub, where we of course had to get an Arizona Trail Ale, and then we headed to Ray's, a local trail angel who had agreed to house all of us for the night.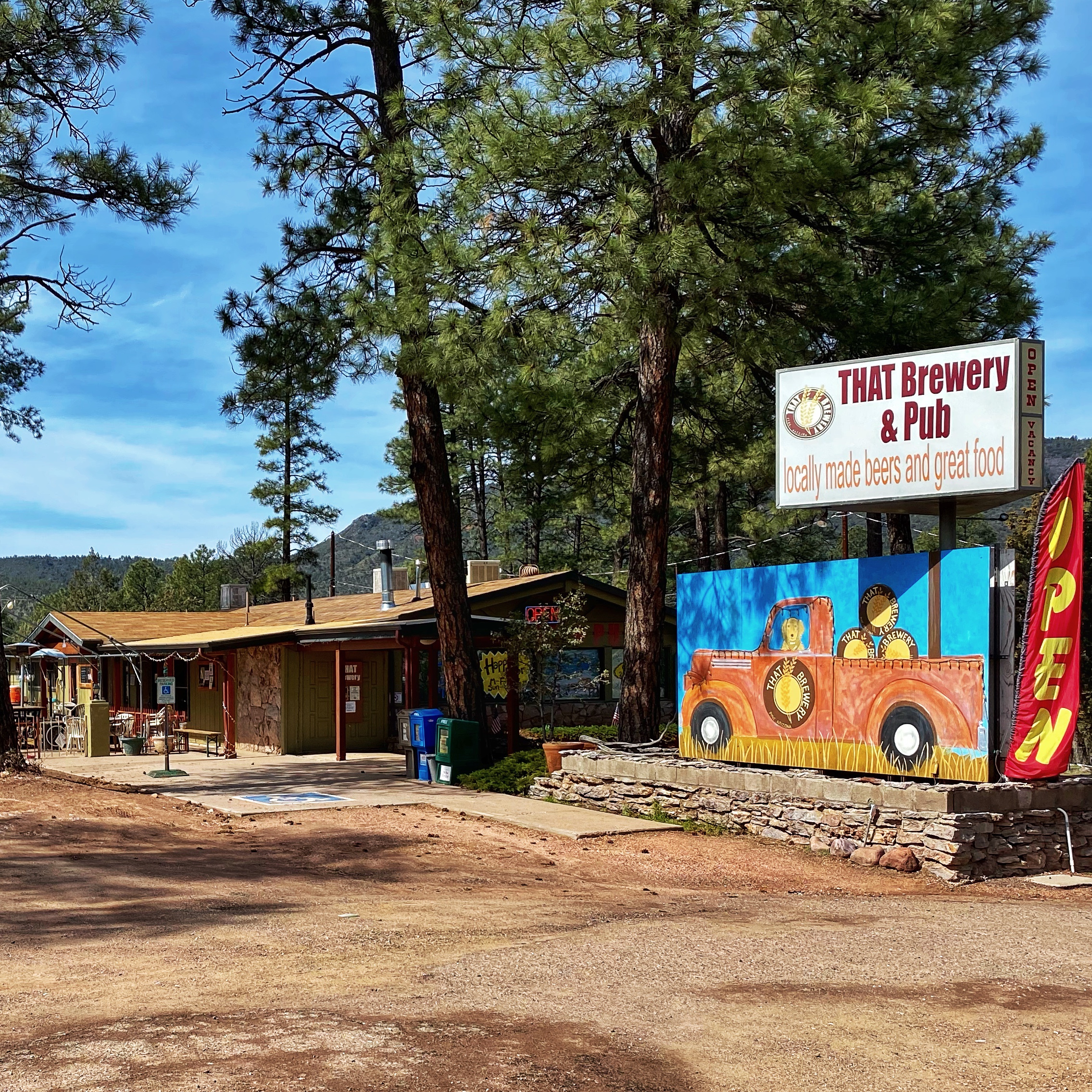 Ray is a chatty host with a big comfy house, a treehouse, sauna and hot tub. We attempted to pay back the hospitality by making a big dinner, and Ray chipped in his homemade cactus wine. It was a beautiful evening, and after soaking up the warmth of the hot tub, I went to bed happy.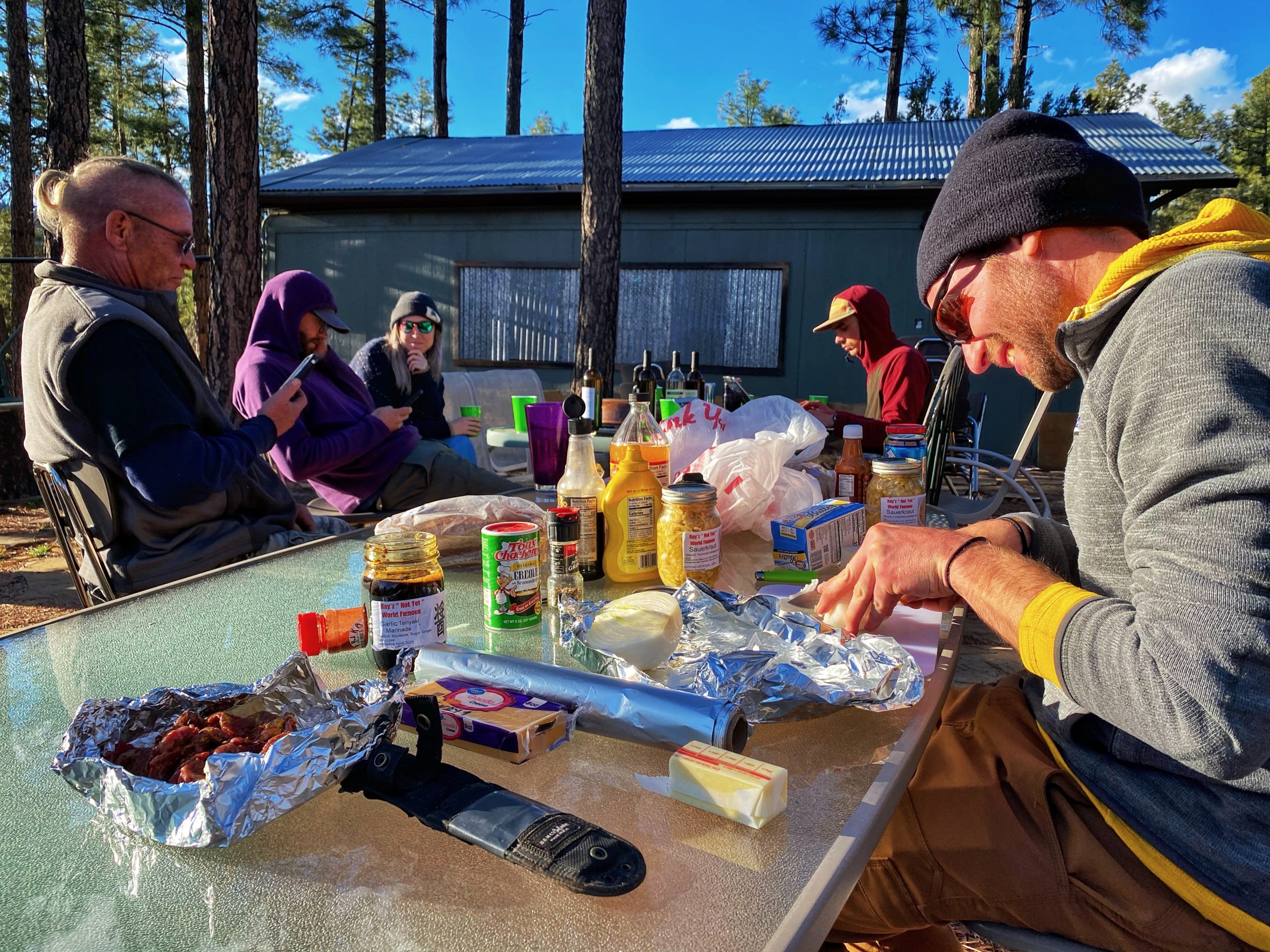 After saying goodbye and good luck to the Push Beyond group the next morning, Ray gave me a ride to the post office to pick up my resupply box, then dropped me off at the local cafe for breakfast. After some wonderful service and a pile of biscuits, home fries and gravy, I walked down highway 87 to the Pine trailhead and headed back out.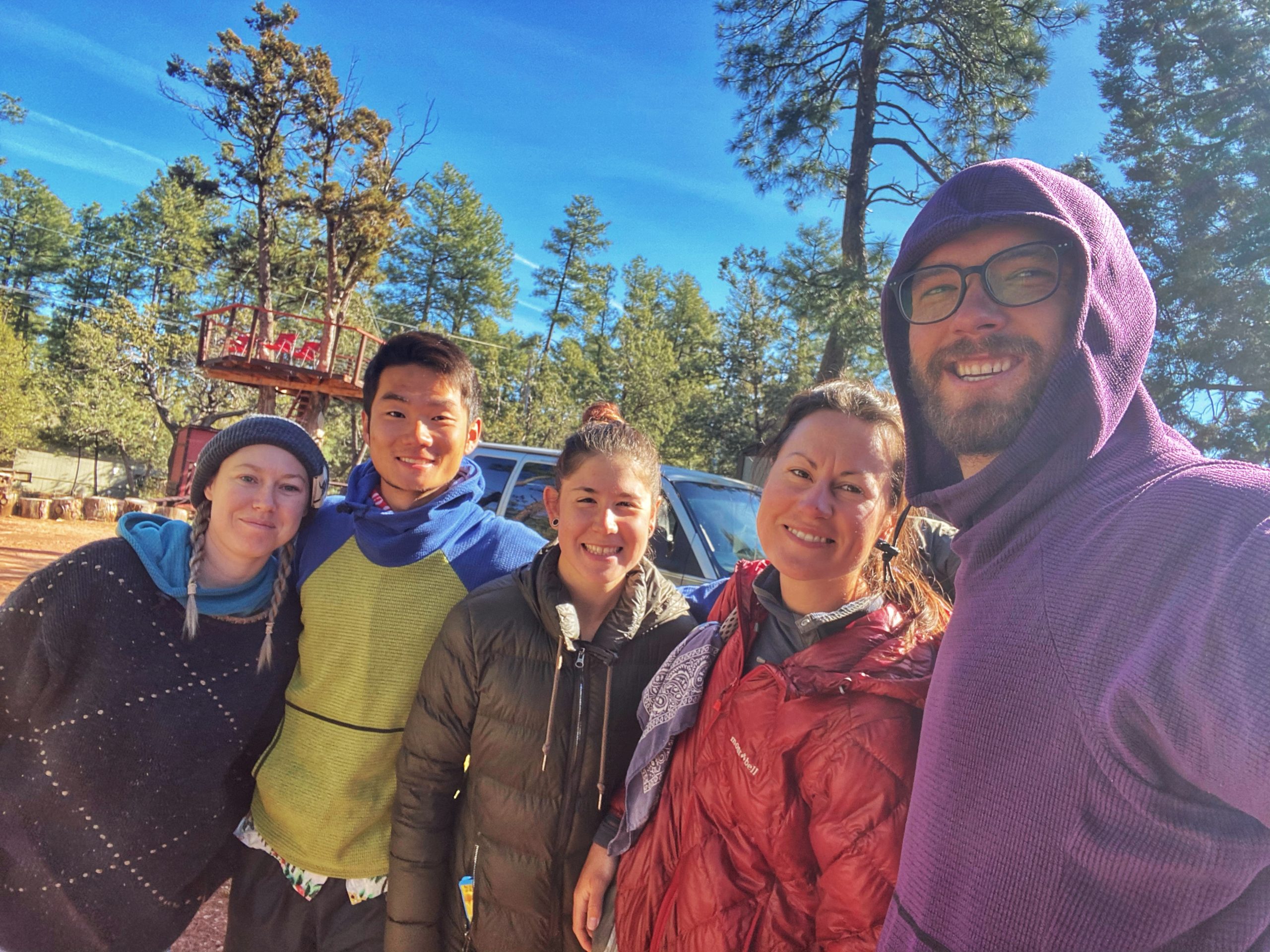 I was super relieved at first to find dry trail after the deluge I had just been in. I was desperately hoping that this section, which heads up on to the Mogollon Rim, would be dry and make for easy cruising. It didn't take long, though, to run into a hiker heading back toward Pine who reported that the trail condition would soon deteriorate. Within a mile, I found myself slogging through sticky clay mud that caked my shoes and turned into cement on my legs.
The trail dried out a bit as it gained elevation and the brown clay turned to a striking red dirt that accentuated the white rocks and green vegetation. I got over my mild mud-induced depression and started to enjoy myself again.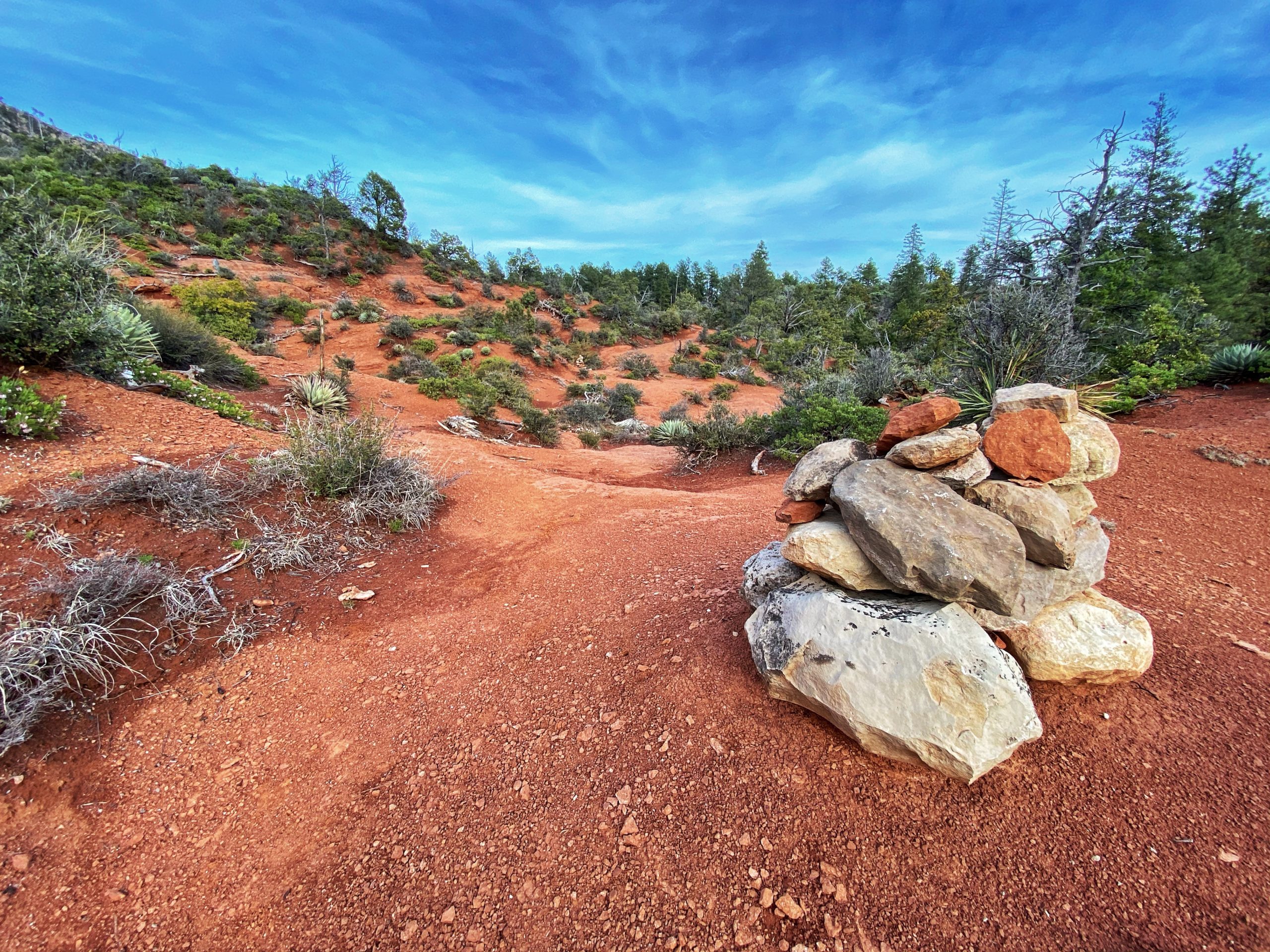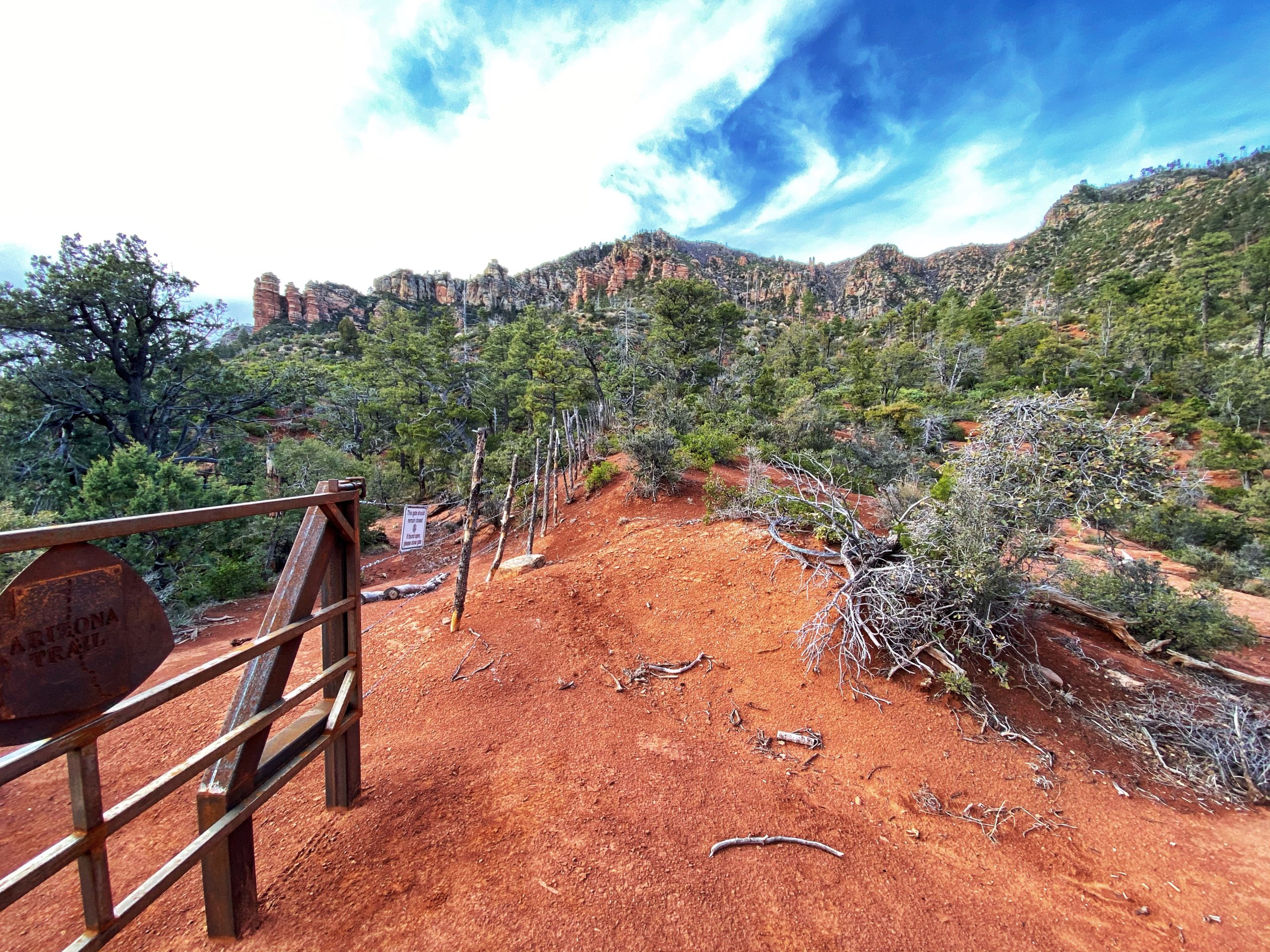 When the sun started to go down, I considered hiking for a while just to make some miles, but I came across a flat, wooded area with a running water source and a hiker named Hike On who had already made camp for the night. I am always glad for company at night out here, so I stopped and asked if I could joined him. He seemed grateful for the company as well and we talked for quite a while. Hike On is probably in his 70s, and has hiked every national scenic trail in the US. He's finished quite a few international trails as well. He had a lot of stories and advice for me, and I shared some of my much smaller collection of stories with him until the sun went down and I retreated to the warmth of my quilt.