Date : February 18, 2020
Miles: 1 – 8.3
I arrived in Arizona a couple days ago, and have been staying with Tim's parents, who moved down here a couple years ago and have graciously offered to host me and drive me to the trailhead this morning. As an aside, I've decided that I could totally buy a golf cart and move to a retirement community in Arizona. That could definitely be my jam.
At any rate, this morning Tim's parents drove me to the Montezuma Pass trailhead. It was a 6 hour round trip for them, and Gayle baked me some cookies to take with me. I am very appreciative of their support. Thank you Tim and Gayle!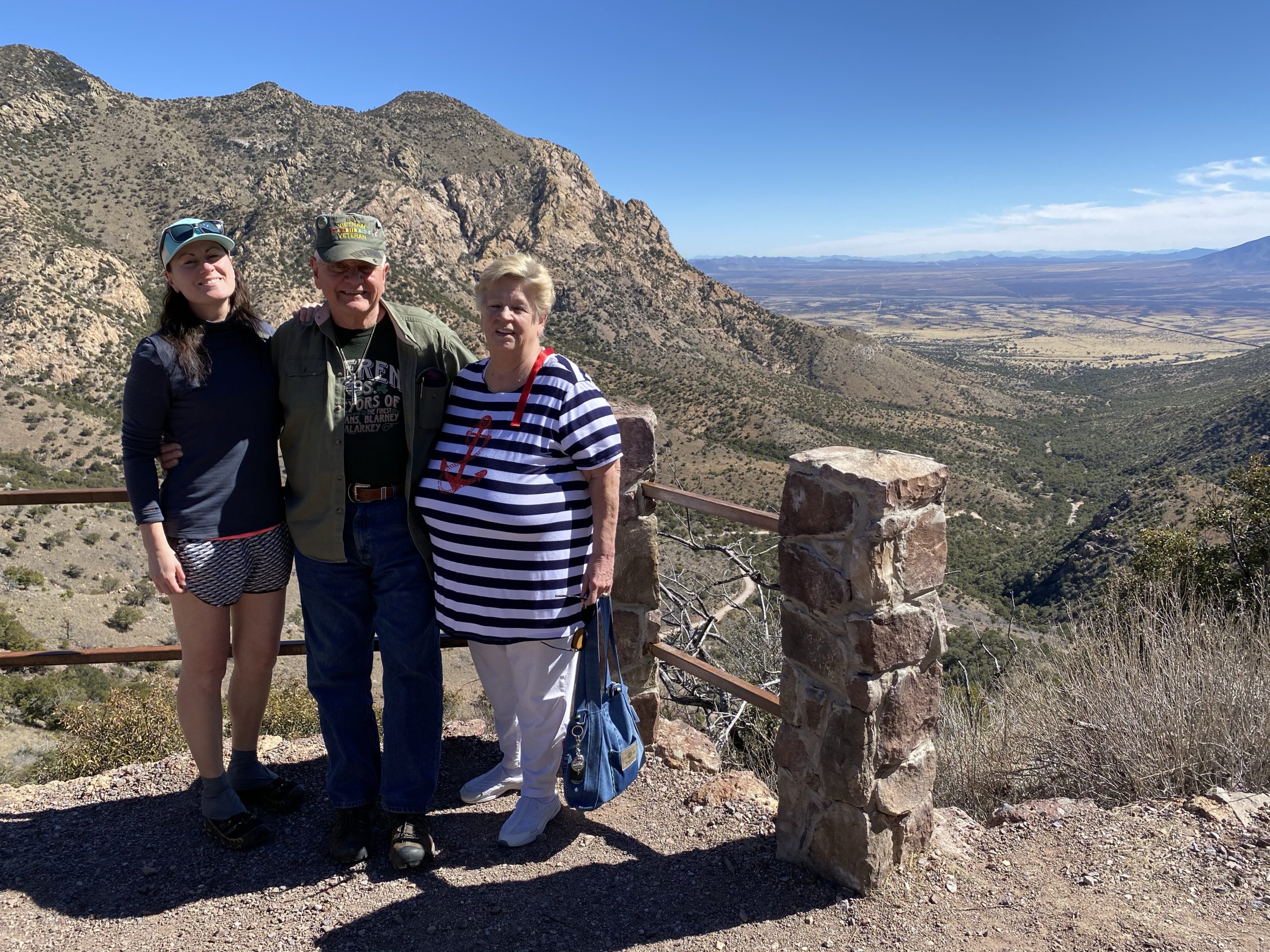 Montezuma Pass is not the beginning of the trail, but it's the southern-most accessible spot. There is a trail from there that takes you to the southern terminus. I hiked on down at about 11:30 am, tagged the border monument, then started heading North!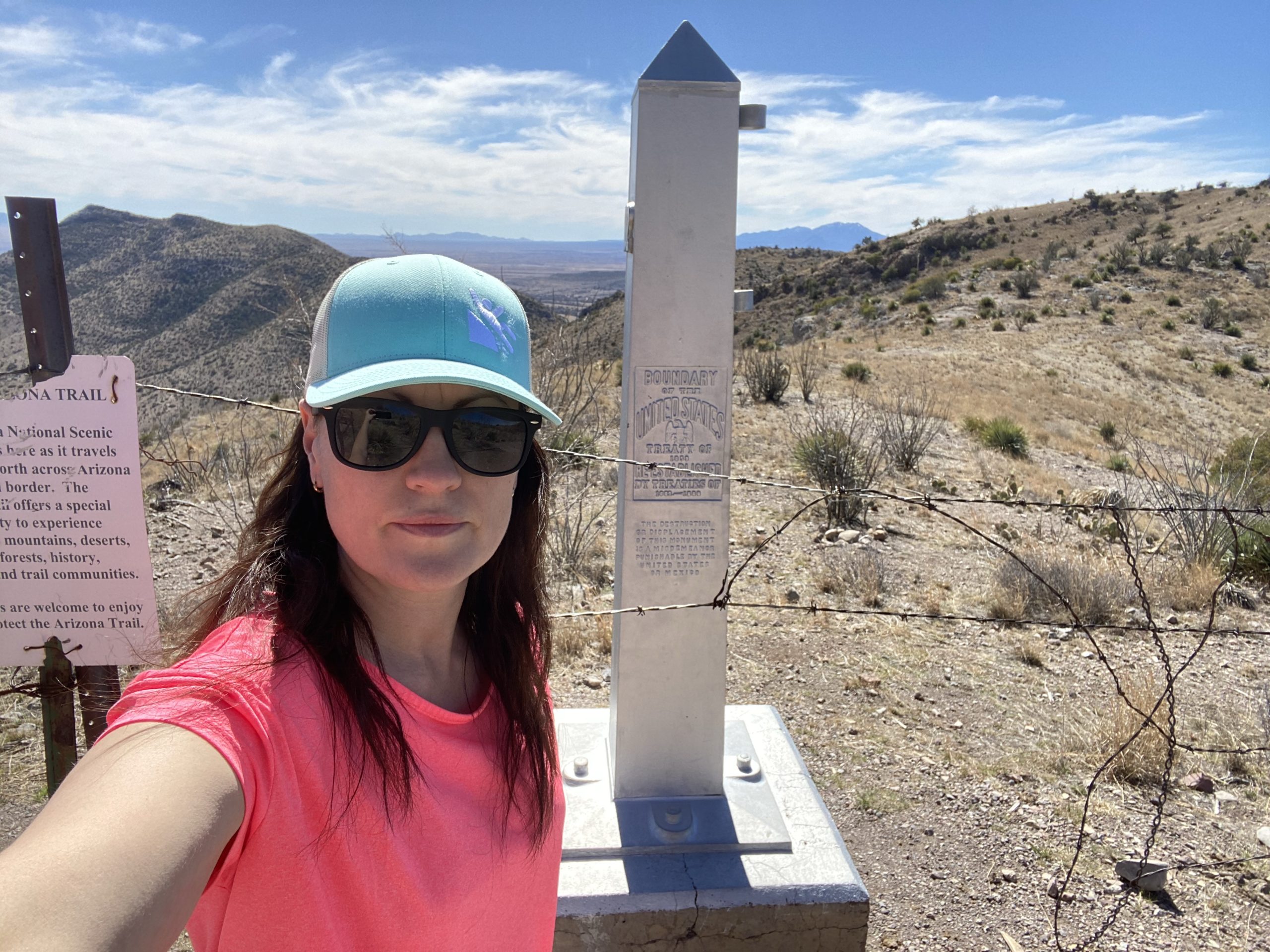 The first thing the trail does is gain about 2,600 feet, up to a little over 9,000 feet. It's been a long time since I've been much past sea level, so I struggled. Hard. The first few miles were the toughest, as it took me quite a while to adjust to the heat and find a rhythm. I finally settled into a pace that was one level above standstill and turtled my way up to Miller Peak.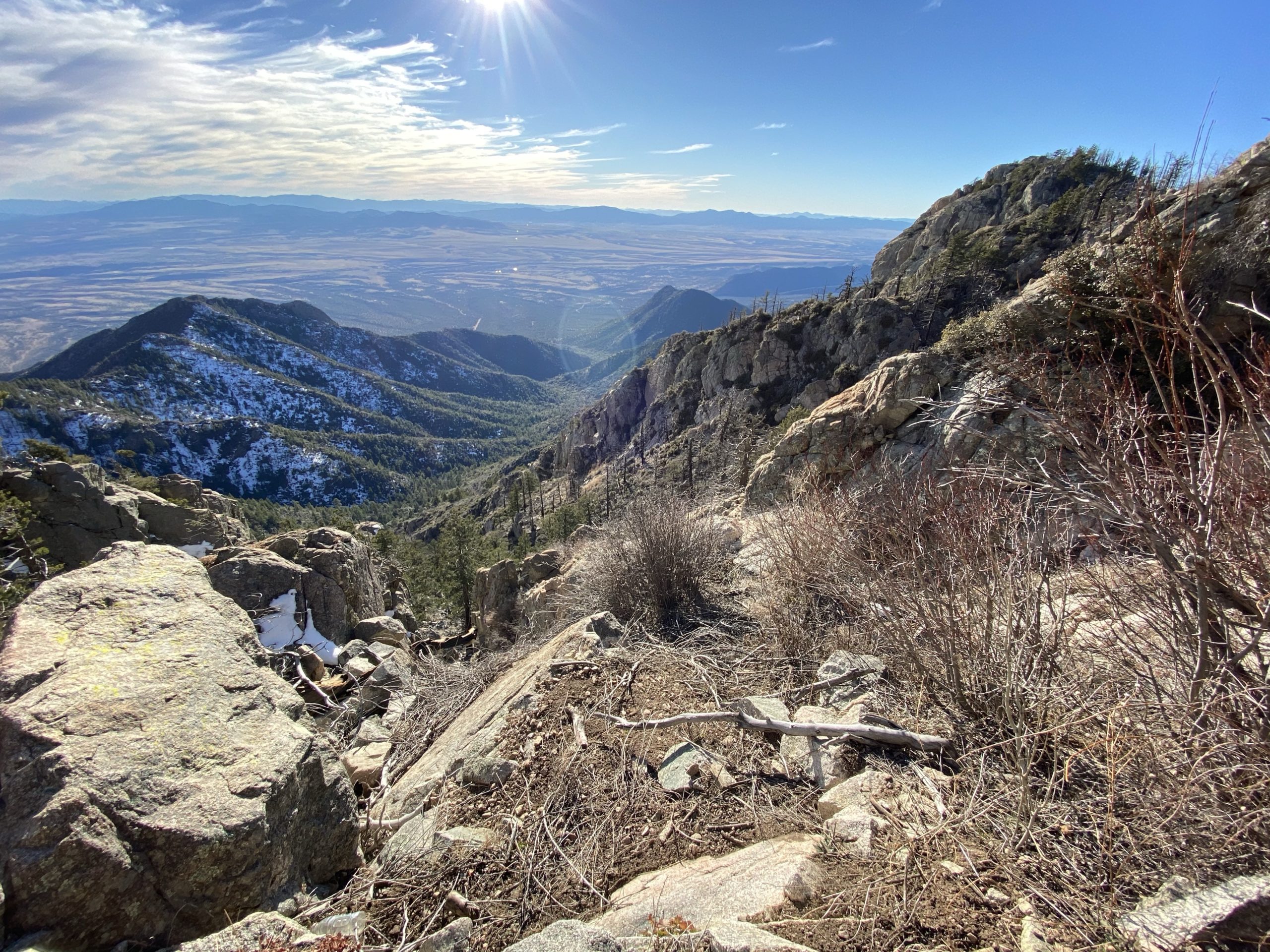 The uphill climb took me longer than I anticipated, but I figured I would make up for it on the downhill side. Nope! There was a good bit of snow on the north side of Miller Peak. It was pretty icy because of the number of people who have already tramped it down, so I turtled my way down as well.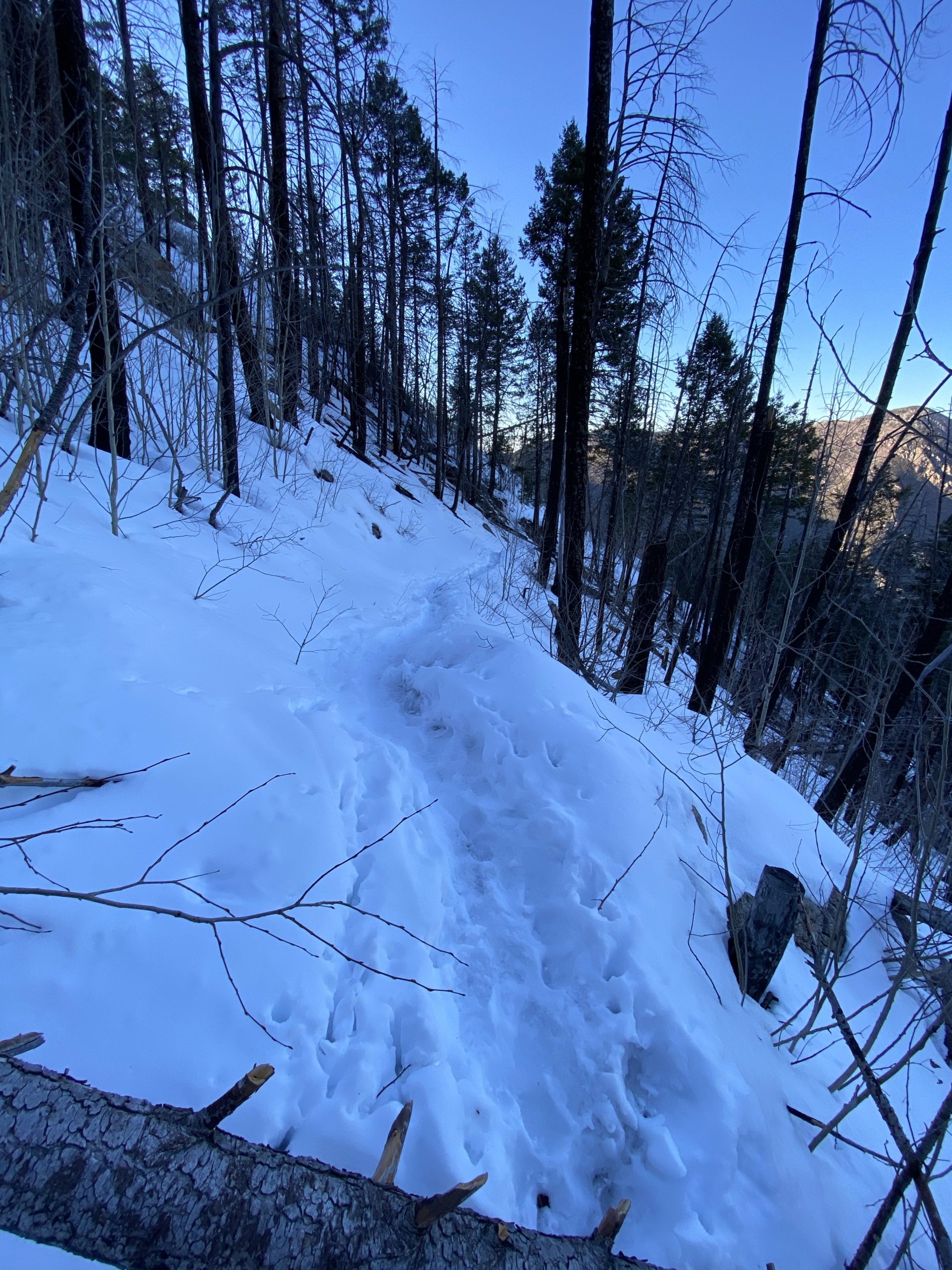 After filling up my water bottles from a spring running through a bathtub in the middle of the woods (because why wouldn't there be a bathtub in the woods), I continued on a little ways to find a camp spot. It was dark, cold and windy by the time I found one, so I set up as fast as I could, shoved some ramen in my face, and bundled up in my base layers, mid layers, all the layers, puffy jacket, gloves and quilt. Luckily I managed to find the one spot that seemed to be largely out of the wind, so I warmed up pretty quickly.
Being the first night camping by myself, I didn't sleep very well. I woke up at every sound. Earlier, I had read someone's note on the Guthook trail navigation app saying that they had been visited at a nearby campsite by a couple border-crossers who wanted to camp there. They were later visited by border patrol. So I was a little nervous that there would be a repeat incident, and I kept my pepper spray close. The night passed by uneventfully, however. It was actually the quietest night I've ever spent on trail.