Date: March 10, 2020
Miles: 380.5 – 404.9
Today I learned that a friend died. He had always been a big supporter of my adventures and because of him I have accumulated a collection of pocket knives and pepper sprays. He wanted to make sure I could defend myself. He taught me to shoot in his makeshift firing range. He was a father figure in certain ways. He had a lot of his own adventures and I truly enjoyed hearing about them. I felt this loss in my gut.
So I let my tears flow as I hiked. It was easy to grieve in the raw spaciousness of the wilderness. There was no one there to say hush. The mountains absorbed all of my sadness and said, 'don't worry, we can handle it all. Let it go.'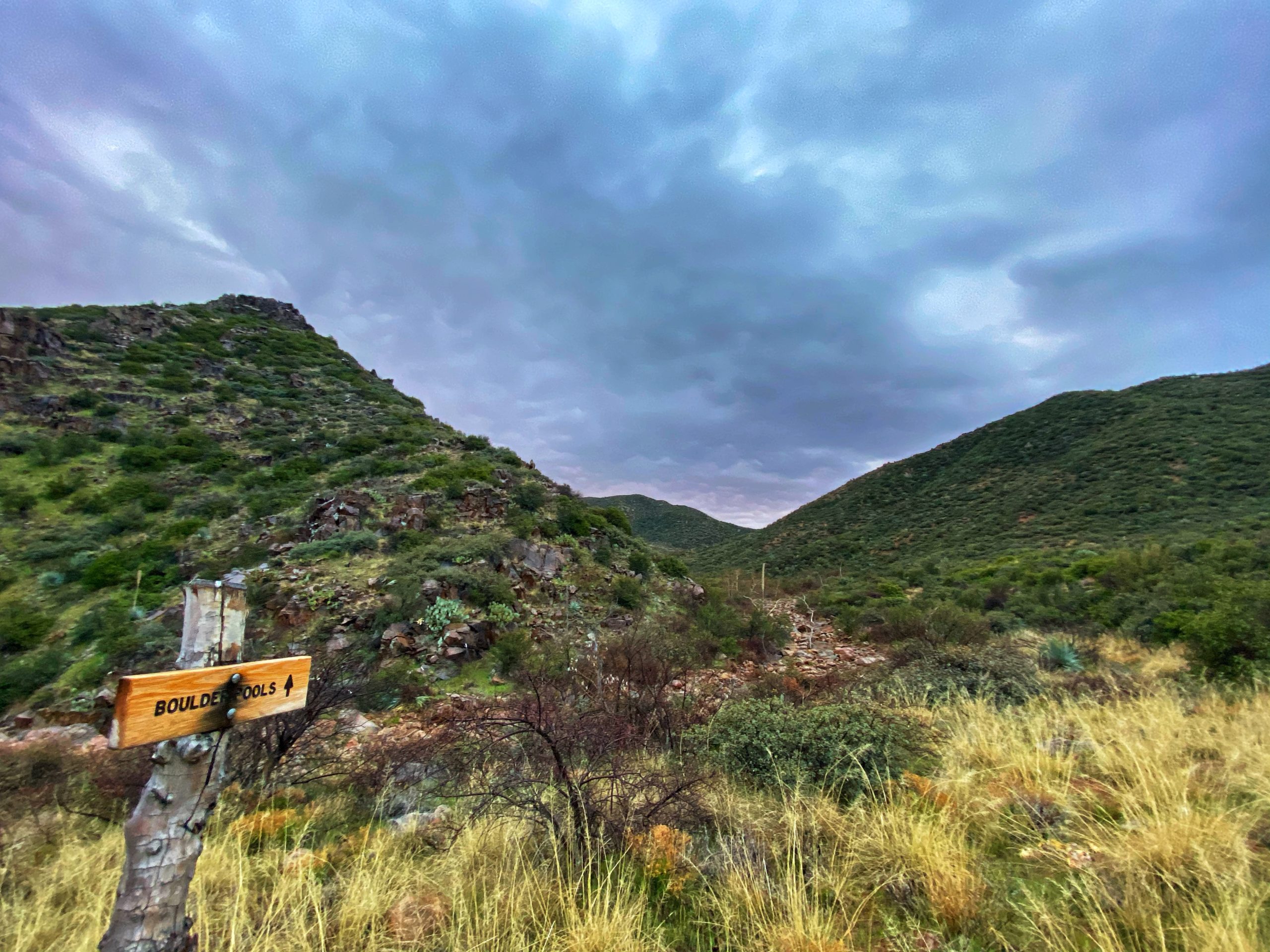 The sky let loose it's own tears off and on throughout the day and I hiked quietly, without words or music. The rain started in earnest about the time I found a campsite, and by the time I laid down to sleep, my tent had sprung leaks in each place that the guy lines attached to the walls. I attempted to patch the holes with tenacious tape but the moisture made it difficult to get any of it to stick. So I curled up in the middle of my tent to try to keep my quilt as dry as possible and watched the water drip drip drip into my bandanna. The forecast calls for rain and thunderstorms for the next few nights. I'm going to need to pick up the pace tomorrow so I can get to a dry place soon.
---