Date: March 11, 2020
Miles: 404.9 – 431.9
Rain came down hard all night and the wind gusts wouldn't let up. I had trouble sleeping, worried about the leaks and whether I staked the tent well enough to withstand the blasts. I gave up on shut eye around 4 am and did as much as I could to get ready without having to get out of my quilt. Eventually, I had to get out and just get the pain of the cold smacks of rain to the face over with. Nothing wakes you up faster, except maybe the sound of a pet getting ready to throw up in the middle of the night.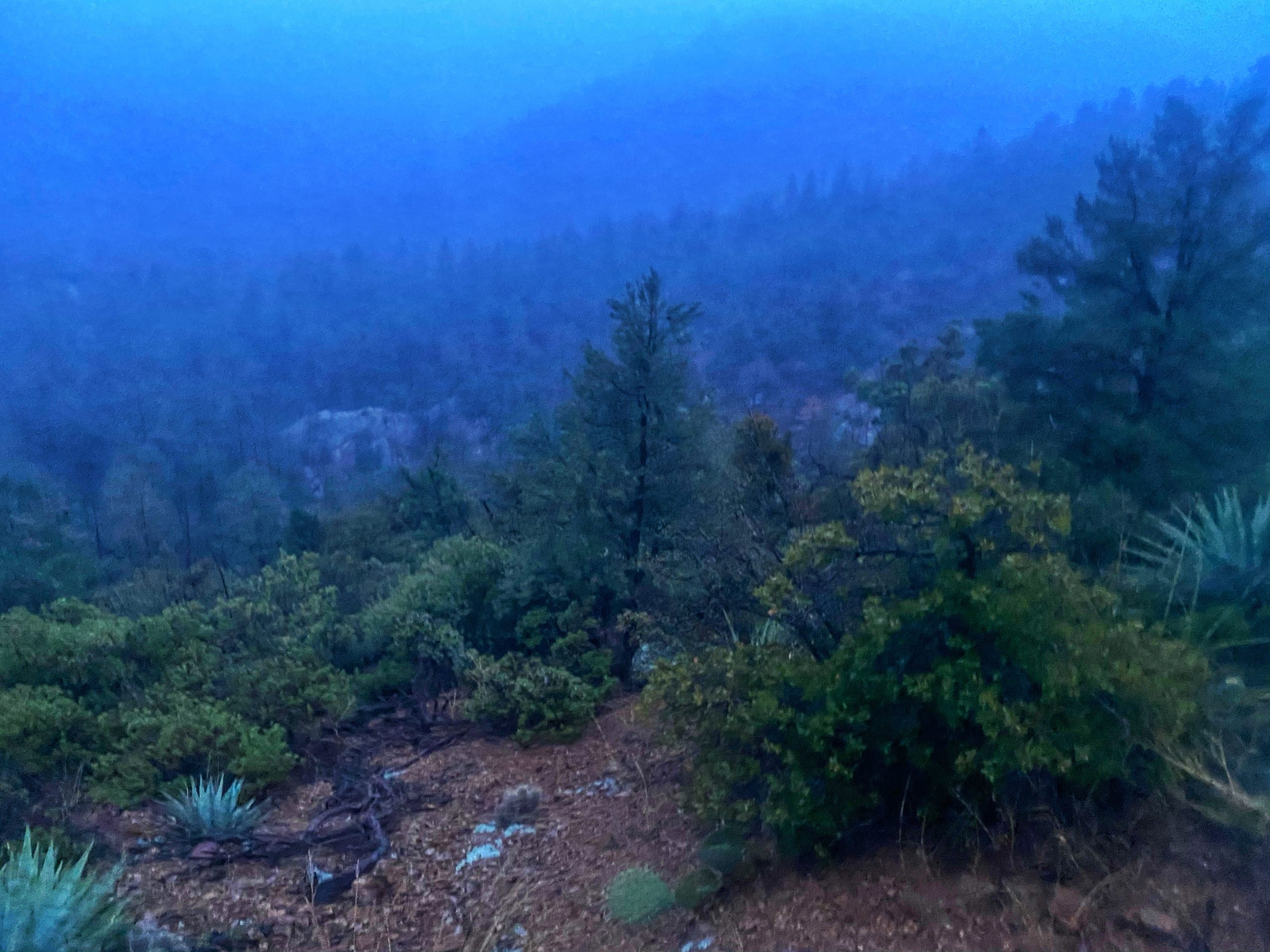 I started walking at 5:30 am and was completely soaked a few hours later. My rain pants lost all will to be waterproof. Creeks were high and the trail turned into a river.
I didn't see a single person all day. I did notice a large Kelty tent with a couple tarps perched on an angle on the side of the trail as if it had been blown there. I called out hello but no one answered. The vibe was a touch 'The Hills Have Eyes' so I scooted along.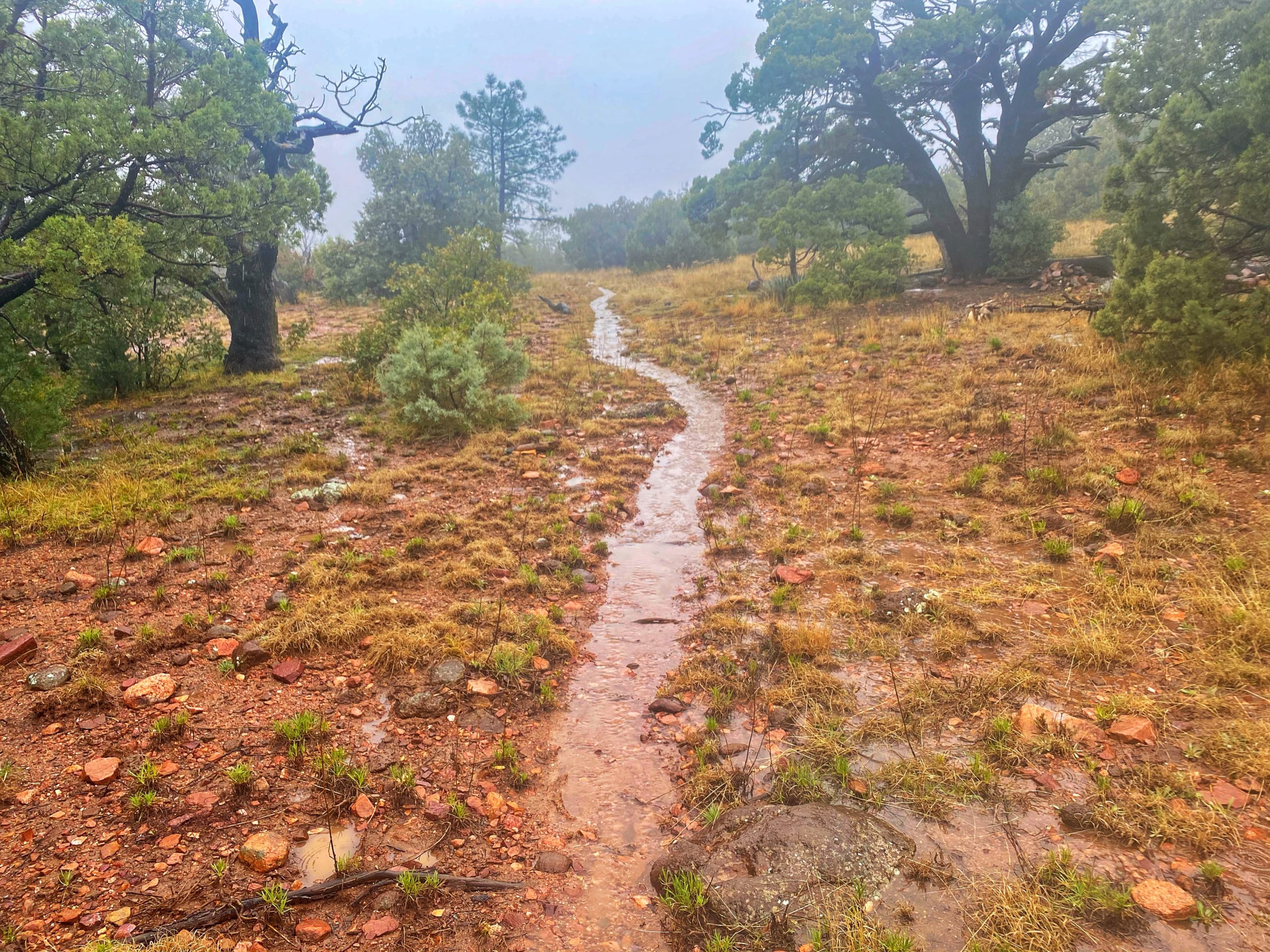 I was hoping to make it about 30 miles today, but some sharp pains in my shin showed up around 5:30 pm, so I stopped and camped at Brush Springs in a beautifully big, flat campsite. It is supposed to be a popular spot, but I had the whole place to myself. That was not surprising considering saner people stayed home to enjoy the downpours from inside. Blissfully, the rain stopped in time for me to set up my tent, a few patches of blue sky showed up and eventually a couple stars. Maybe the weather will be decent tomorrow! If it isn't, I have about 30 miles between me and the town of Pine, and I'm going to do my best to make it the whole way without destroying my poor legs in the process.
---