Date: February 24, 2020
Miles: 86.4 – 108
I sat up in my tent this morning and noticed little white flakes floating down onto my quilt. Knowing it's usually not a sign of good conditions outside when it is snowing frost flakes inside your tent, I groaned and put on all of my clothes and rain gear, and braced myself to get a move on.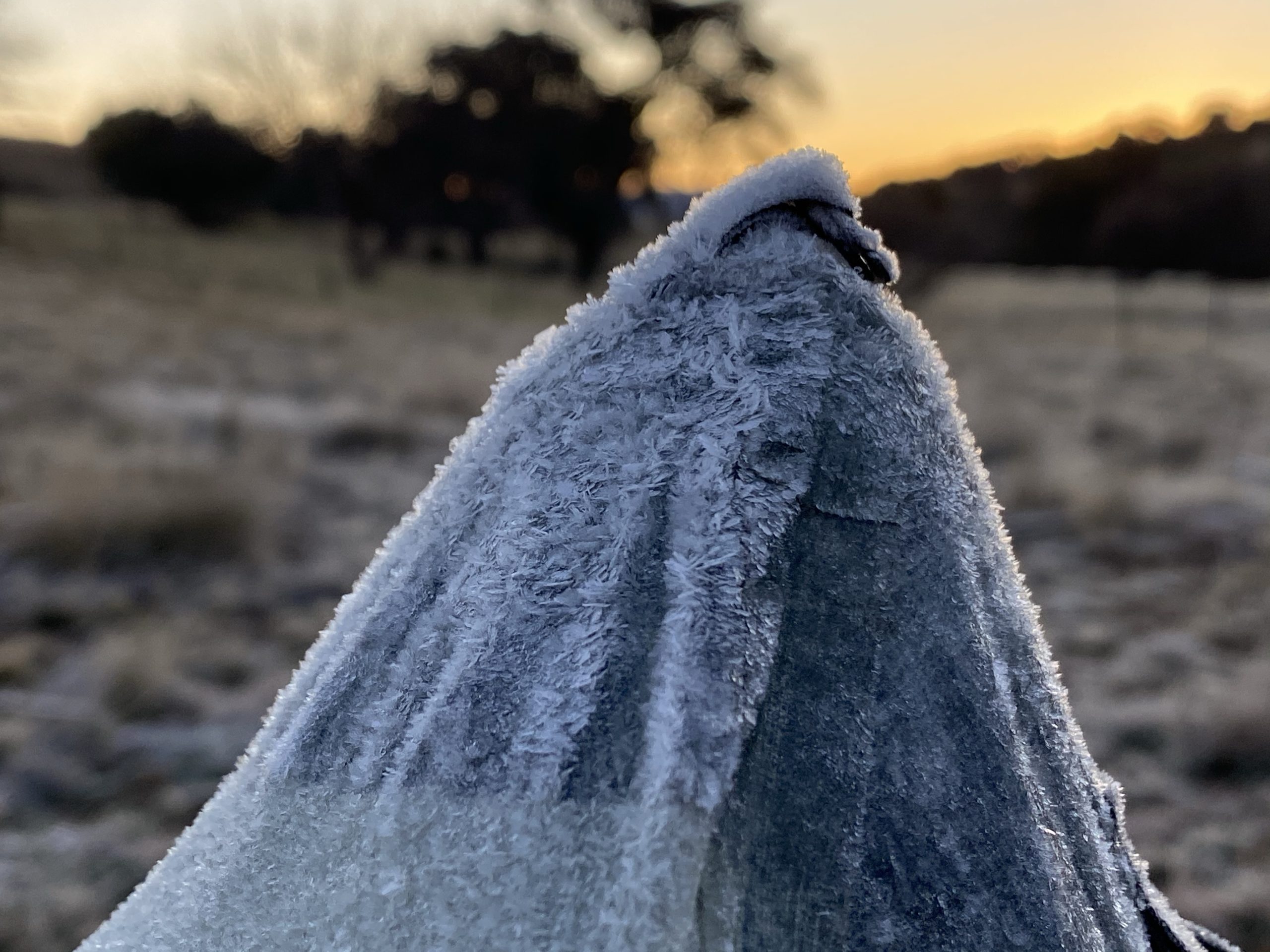 The sun made its appearance while I was drinking my coffee, and although it wasn't enough quite yet to thaw out my tent, it did help cheer me up. I took a few minutes before I started walking to just breathe and listen to the sounds around me. I realized that I've never actually heard the sound that a crow's wings makes when they cut through the air.
The landscape that I hiked through today wasn't different enough to warrant a lot of description or a bunch of photos. There were more hills, more wheat colored grasses, more rocks, and more cacti. What made today memorable were the people that we met, Medicine Man and Kenny (soon to be christened Tech Support by Mustachio).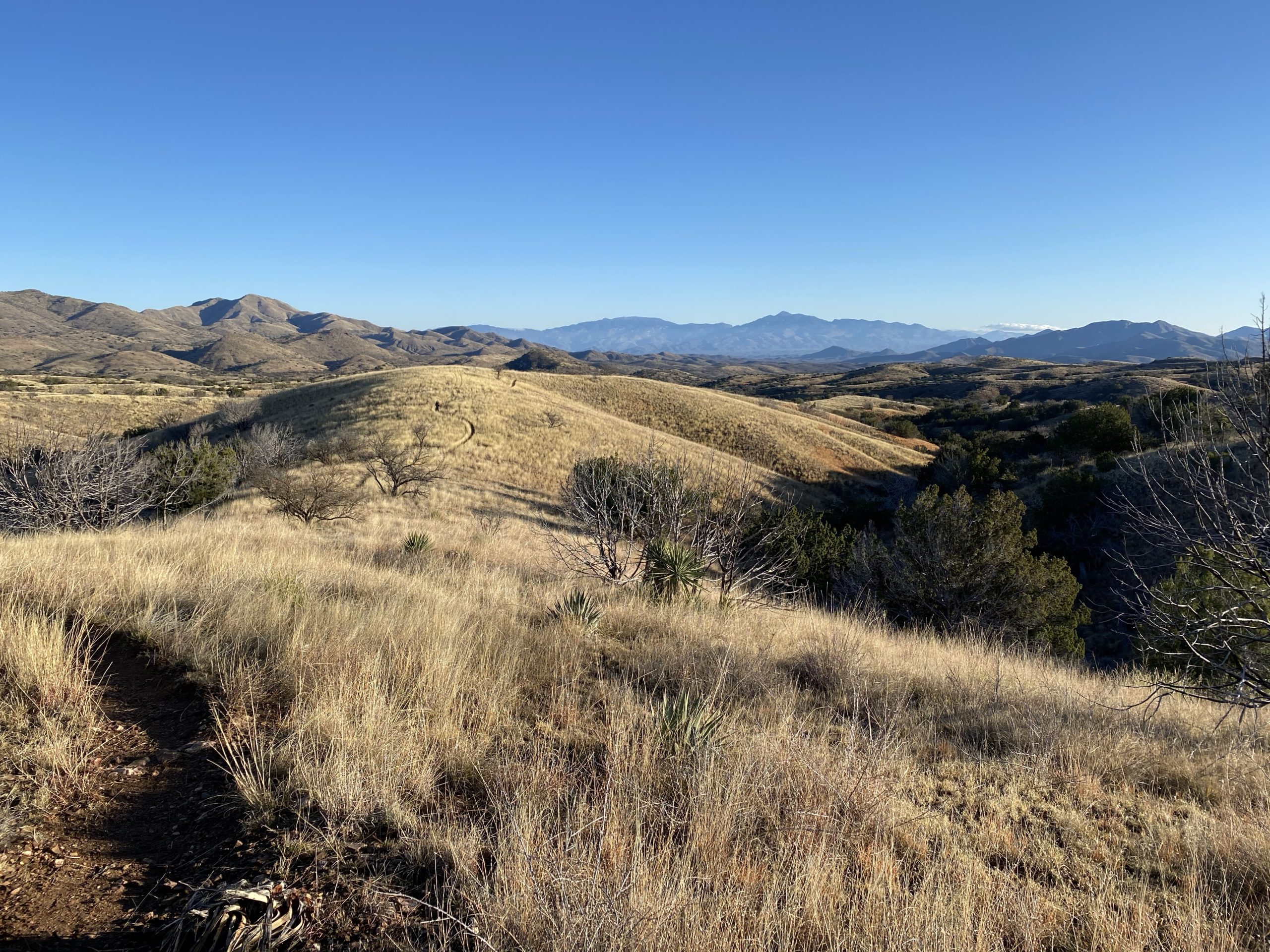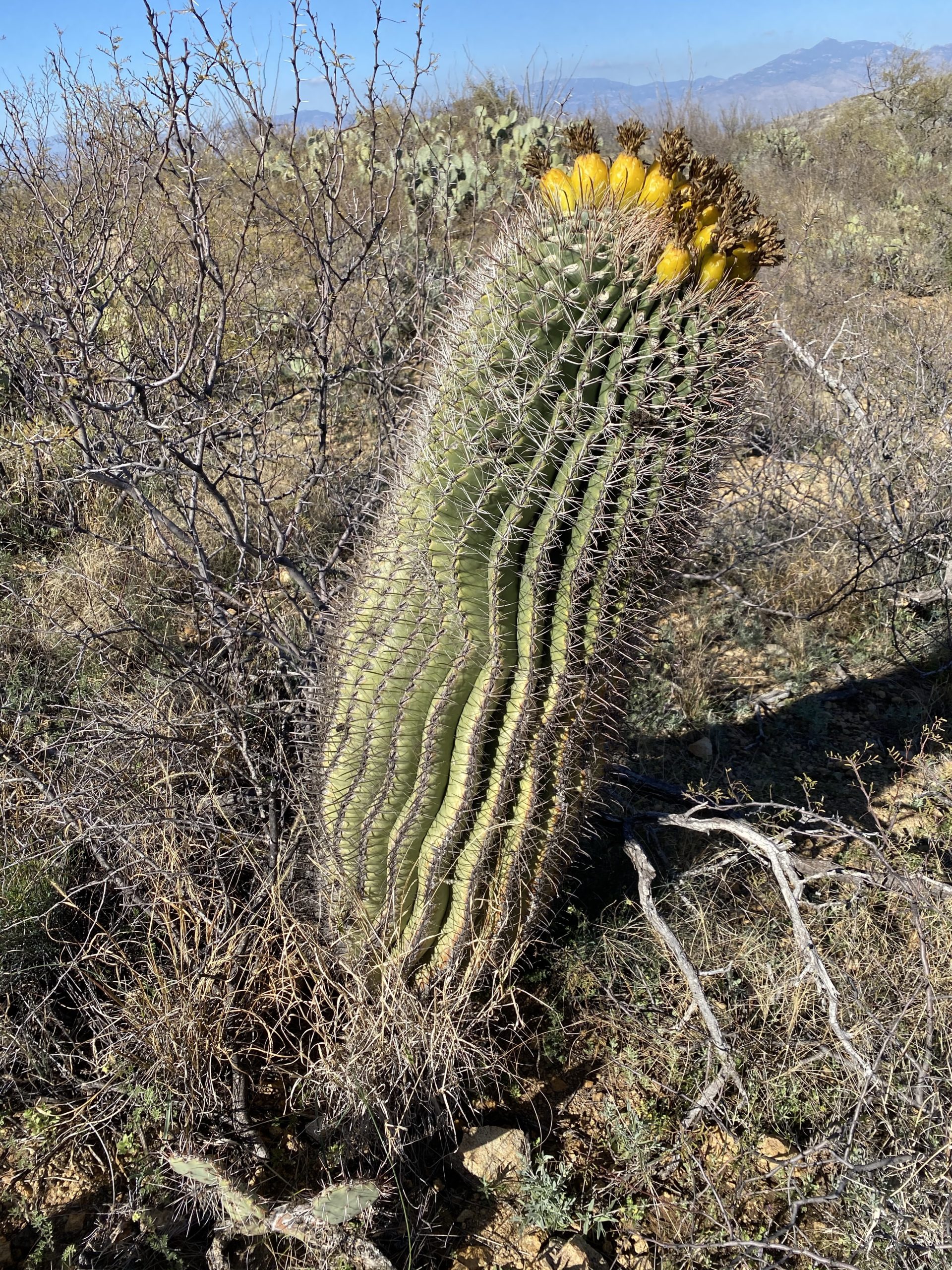 They came up on us briefly during lunch, and then we had a longer chat with them while we were getting water at another questionable source.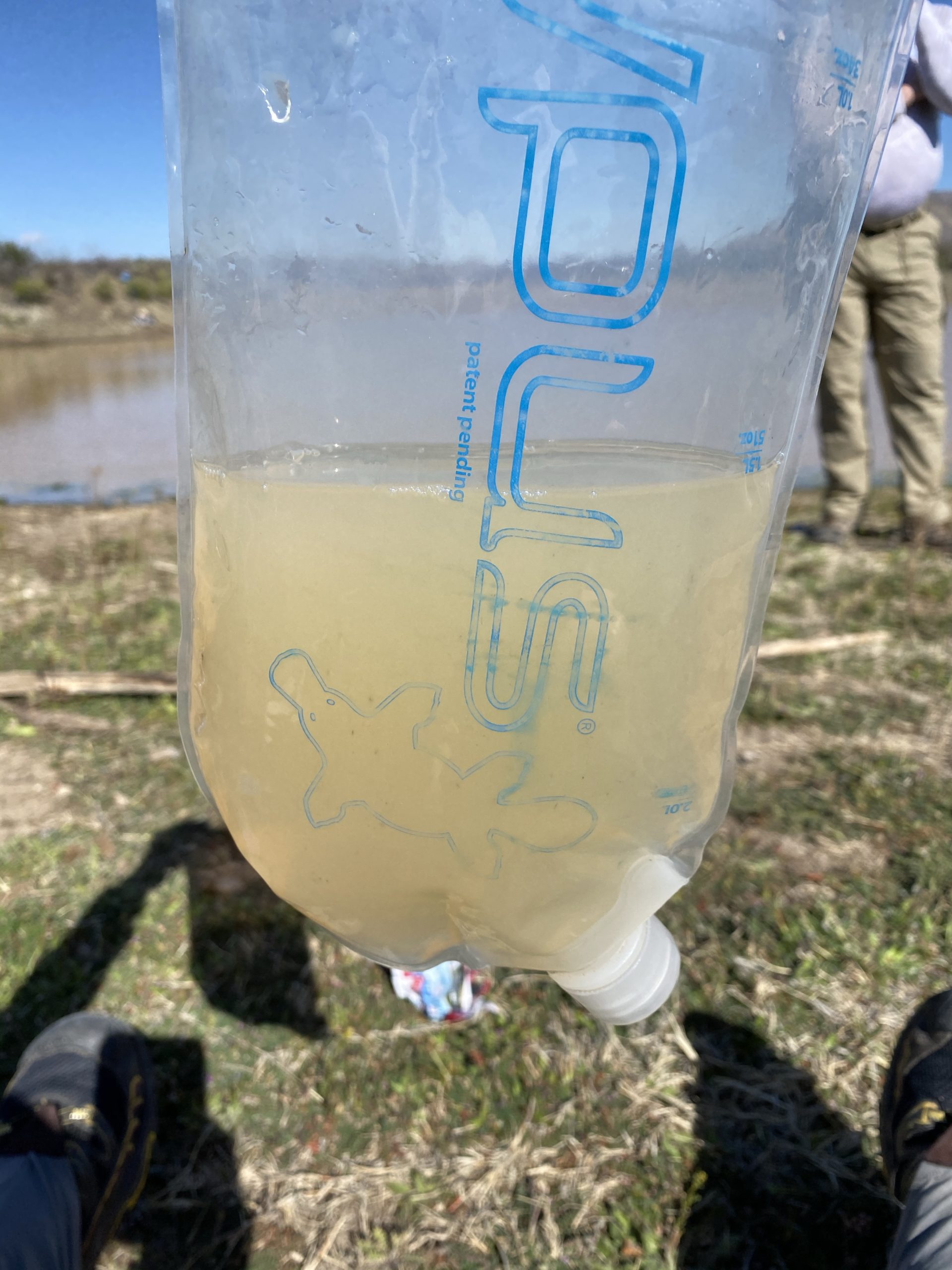 Medicine Man and Tech Support are both from Arizona. Medicine Man has been hiking a long time, and Tech Support is a shiny new thru-hiker on his first long trail. We hiked with them the rest of the day, trading stories and giving Tech Support lots of advice. He's already way more prepared than I was before I started the PCT. He's gonna do great.
We found enough open sites a short ways down a wash and made dinner while we watched the sunset and listened to coyotes howl and yip in the distance. Tech Support taught us how to take pictures of the stars with our phones, and I'm sure I'll be playing with that feature a bit out here. As long as it warms up a little at night!