Date: February 25, 2020
Miles: 108 – 123.8
Mustachio, Medicine Man, Tech Support and I parted ways this morning. They all went to Tucson for various things, and I had no reason to tag along with them, so I kept heading North.
I wish that this day had a bunch of new and exciting stuff in it to write about. But today the trail looked essentially the same as yesterday. I did have to take a short detour to the Colossal Cave Mountain Park visitor center to pick up a resupply box, and I decided to take the tour of the infamous Colossal Cave.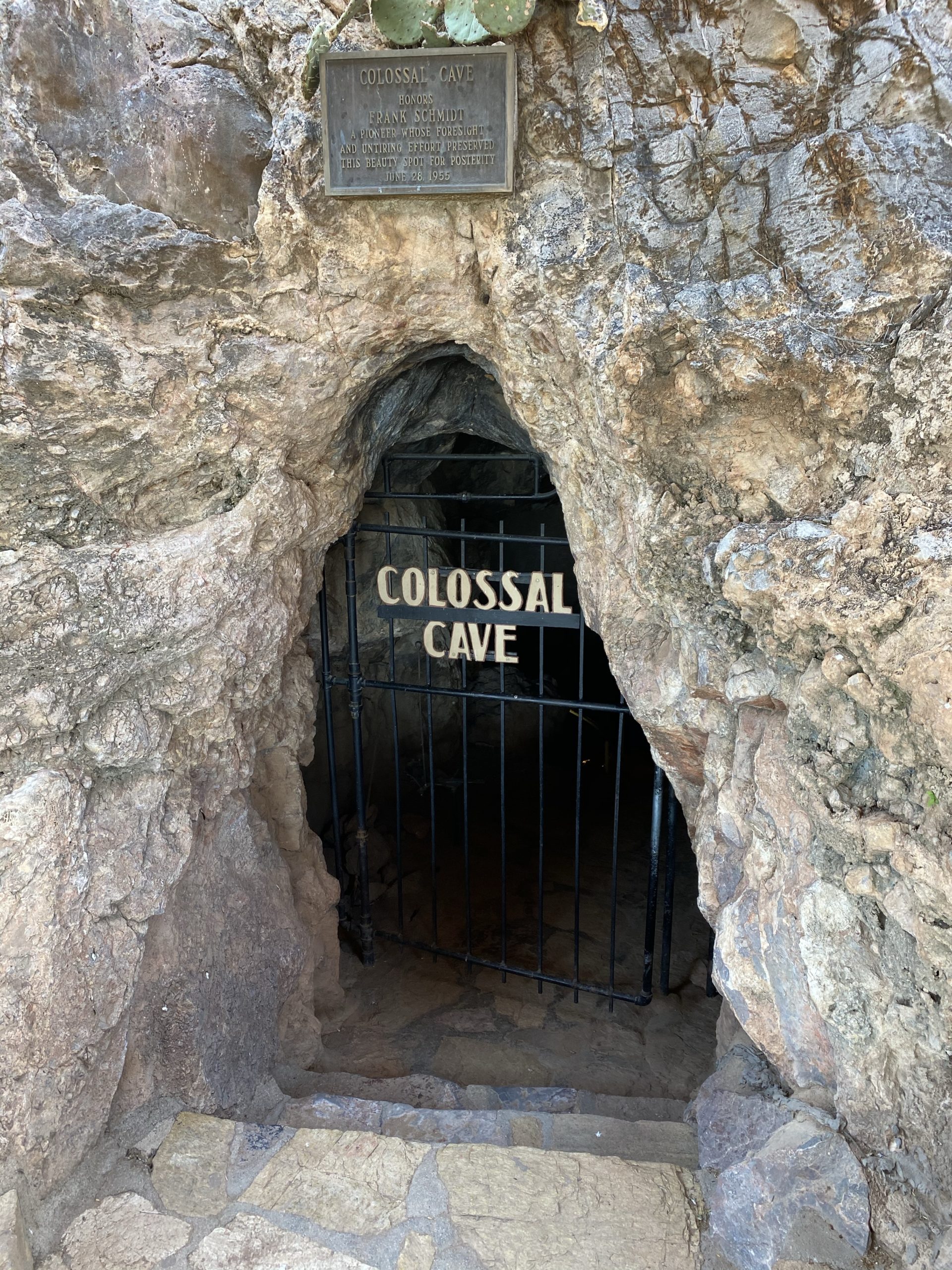 Colossal indeed! The cave is enormous. At one point during the tour we were standing six stories below the parking lot. There is a lot of its history as a bank robber's hideout and a post-depression era CCC project, and better photos than I would have been able to take on their site at https://colossalcave.com/tours/.
The other giant thing that made an appearance today was the saguaro cactus. A lot of them. My new friends from Arizona let me know yesterday that if you pronounce the 'g' in saguaro, everyone will know you're not from around here. So you say 'sawaro' instead. Fine by me.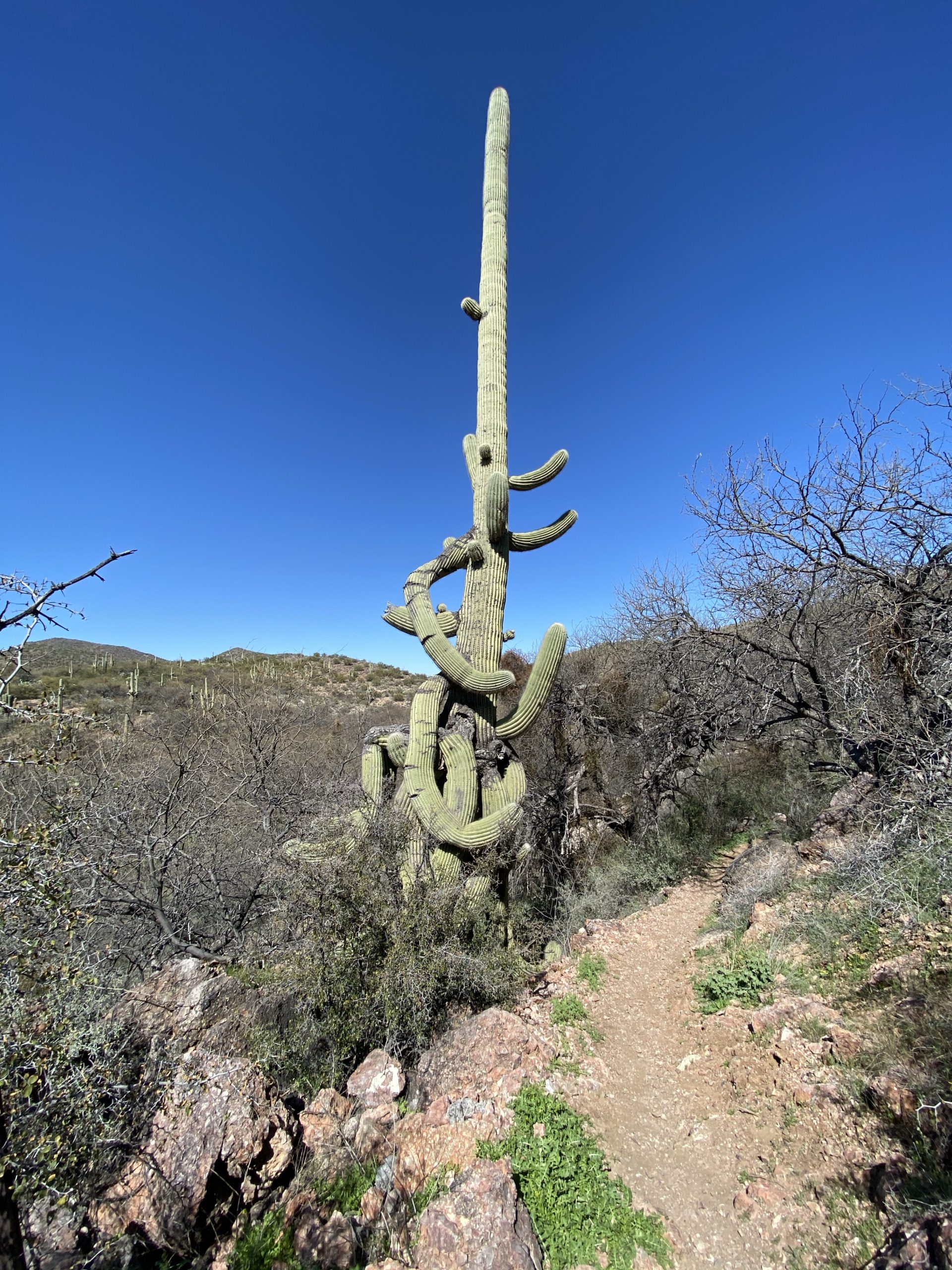 In addition to all of that, today is Mardi Gras! A couple day hikers had beads on and wished me a happy Mardi Gras…I told them that I am celebrating with my purple, green and gold quilt. My cousin Sue from New Orleans sent me a message just a few minutes after that, and then I passed these campsite markers. Interesting timing!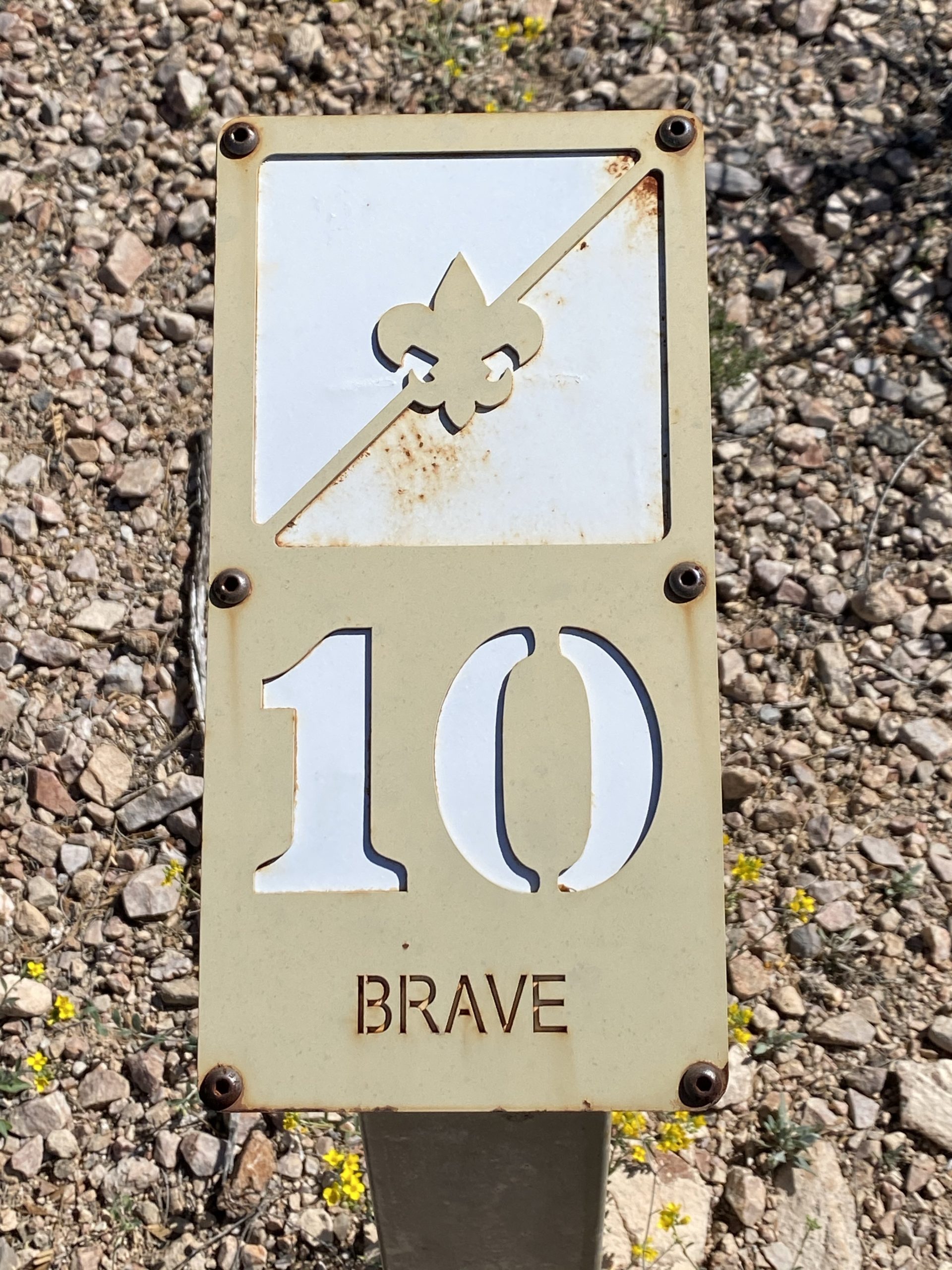 I stayed at Colossal Cave long enough to eat a cheeseburger, then I hopped back out into the sun to walk for a few more hours. The wind picked up and it got pretty chilly. I set up camp, ate ramen and Swedish fish (not at the same time) and laid down in time for 20 cyclists to go whizzing by on the trail in one direction, then 20 minutes later, in the other direction. Riding a race of some sort, I suppose. In the cold, dark desert. And people say thru hikers are crazy…