Date: February 27, 2020
Miles: 146.2 – 171
I usually type up rough drafts of my blog entries at night while I'm sitting on my air mattress in my quilt, warming up and waiting for drowsiness to kick in. A couple nights ago, the baffles in my air mattress started popping, and as I write this, another one just exploded and now it looks like my air mattress has a giant goiter. Arg.
Twenty-five miles earlier that day, I got up and walked while the stars were still out and watched the sunrise hit the Santa Catalina mountains. Morning is still my favorite time of the day.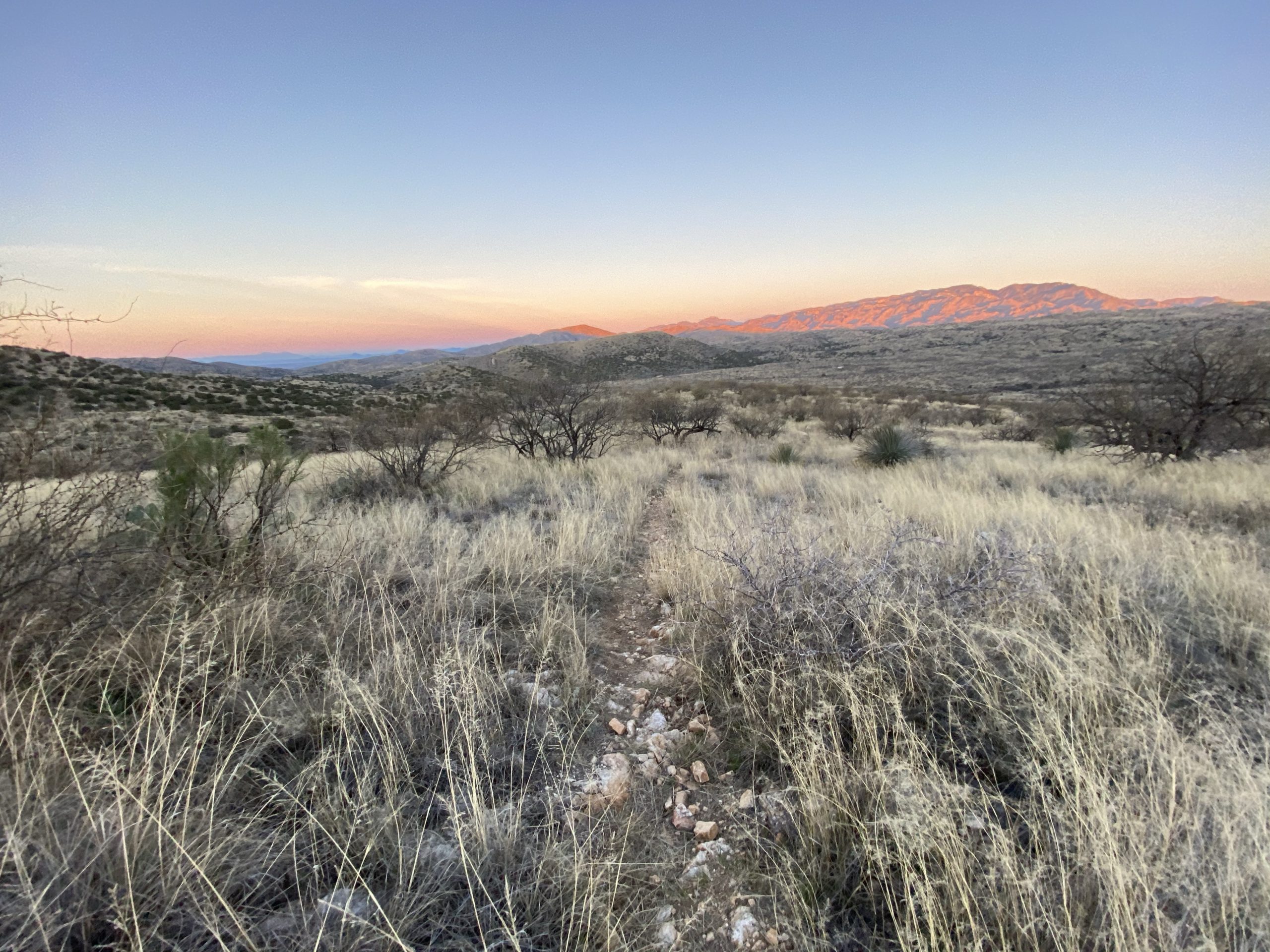 The chill of the morning that makes for easier hiking disappeared around 9 and I had a hot climb out of the Agua Caliente wash up into the Molino basin. Another hiker was feeling the heat as well, and decided to hike without any pants on. He must not have counted on seeing anyone on the trail because he jumped up in the air when he noticed me walking his way, covered himself, and mumbled something about wanting to get some sun on his legs. Indeed.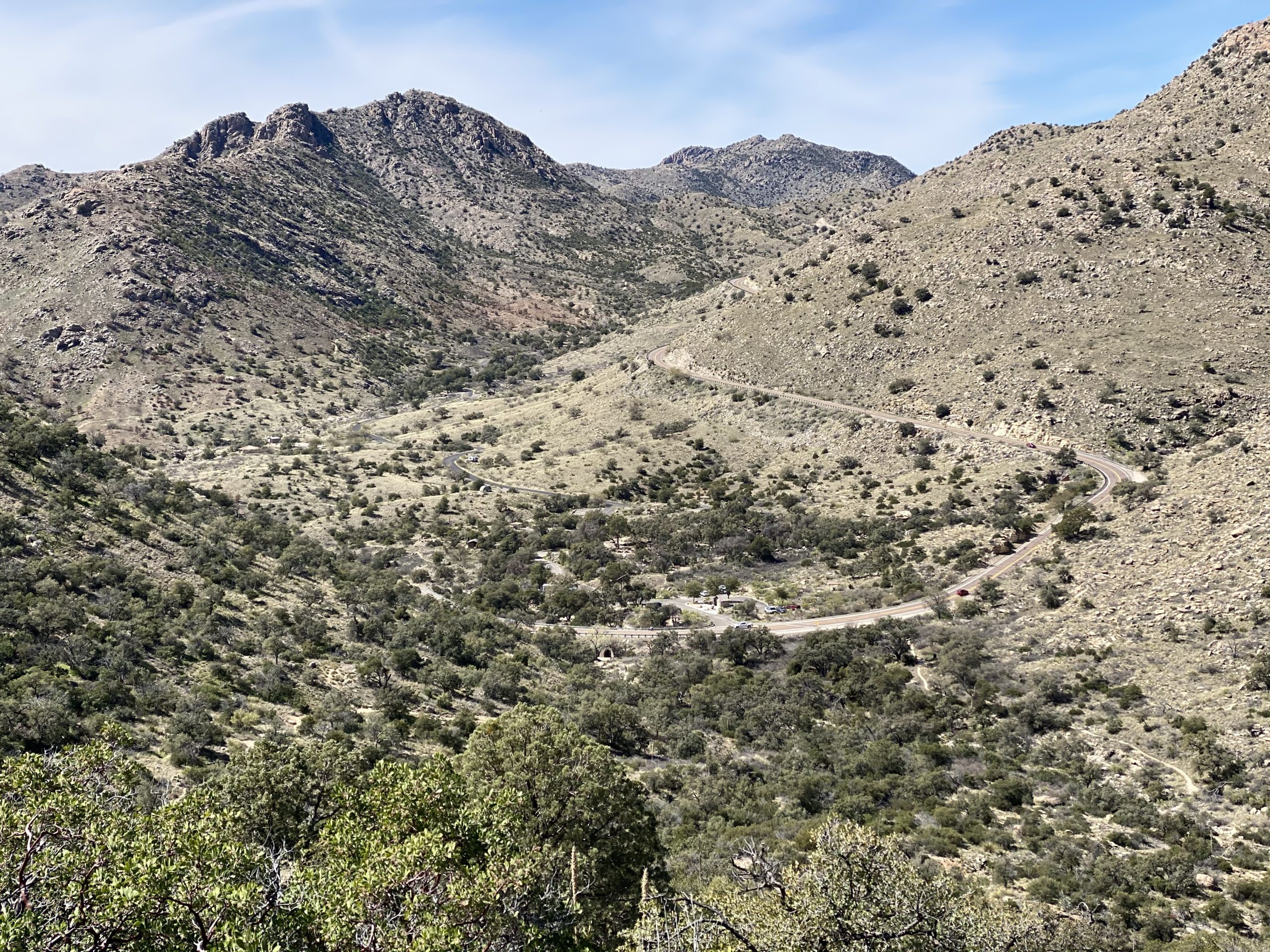 I had a quick lunch at Molino campground. This area burned a while ago and is still recovering. From there, the trail passes through the Gordon Hirabayashi trailhead – which was established to honor his resistance to Japanese-American internment during WWII – and then climbs up into the Pusch Ridge Wilderness and the Santa Catalina mountains, which seems like it appears out of nowhere. Parts of it remind me of the Pasayten wilderness at home. It's an amazing place with beautiful soaring rock formations and canyons filled with cold rushing water. I was too impressed to remember to take many photos today, though.
My feet were screaming at me by the time I finished the ups and downs of the day and reached camp for the night at Hutch's Pool. A hiker with the trail name Acorn was already there, as were two other locals who assured me that the upcoming Wilderness of Rocks is more interesting than it sounds, and warned me to watch out for skunks. Apparently skunks run around in gangs and steal gear. Good to know.
Acorn hiked the PCT last year, and we had a really nice time sharing our experiences. It was great to have the company.
---