Date: February 28, 2020
Miles: 171 – 183.9
I woke up earlier than usual and quietly packed up so I could get a move on into Summerhaven and get to the post office before it closed at 3 pm. I only had 12 miles to go so I figured I'd get there early enough to relax for the afternoon while I sorted out my resupply. What I didn't count on was the climb I had to tackle first.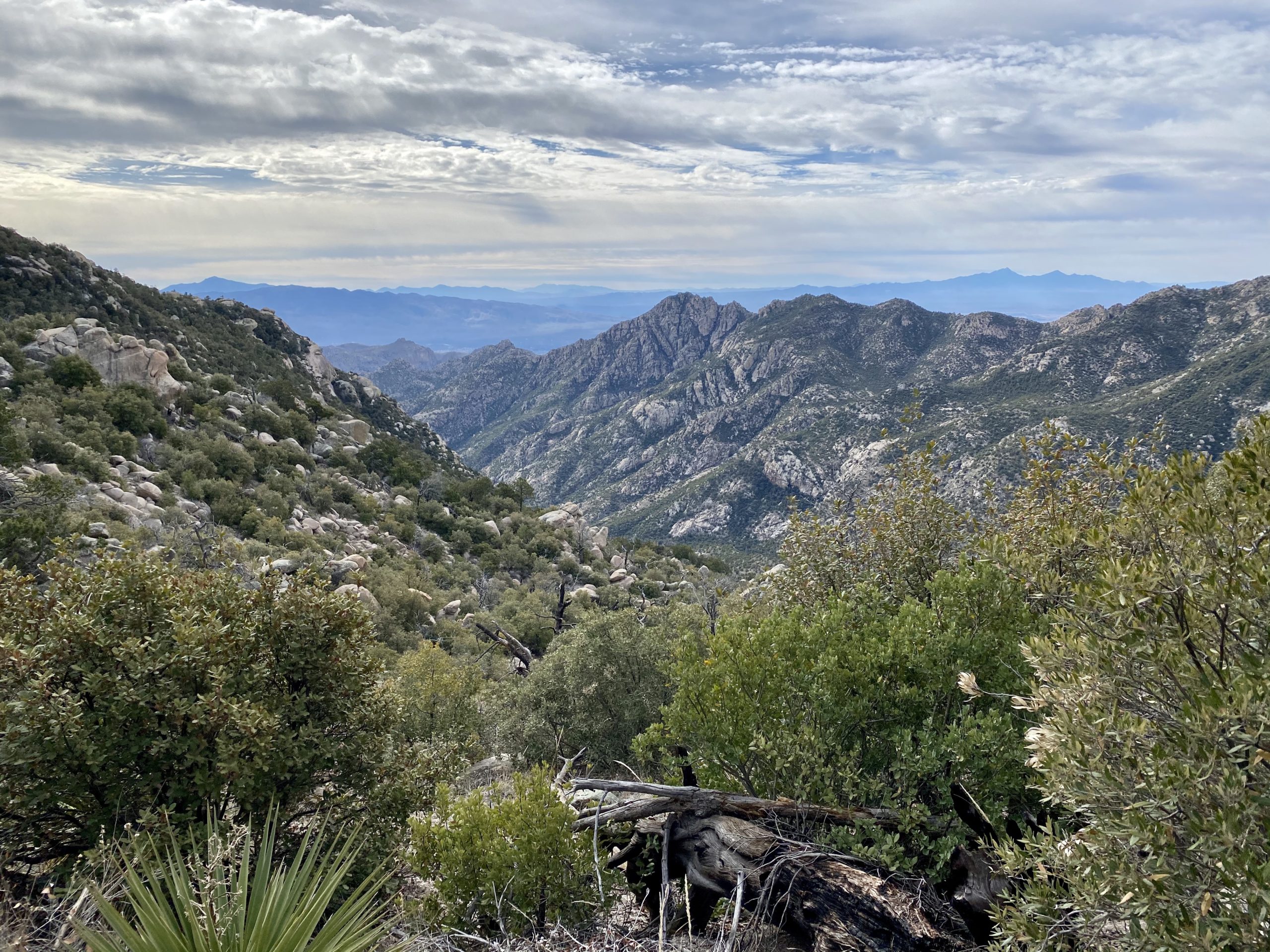 The Mt. Lemmon trail out of the Putsch Ridge Wilderness looked and felt like it went straight up. One stretch had an elevation gain of approximately 1500 feet over a mile and a half. I think I gained my trail legs after that (and after they stopped feeling like wet noodles).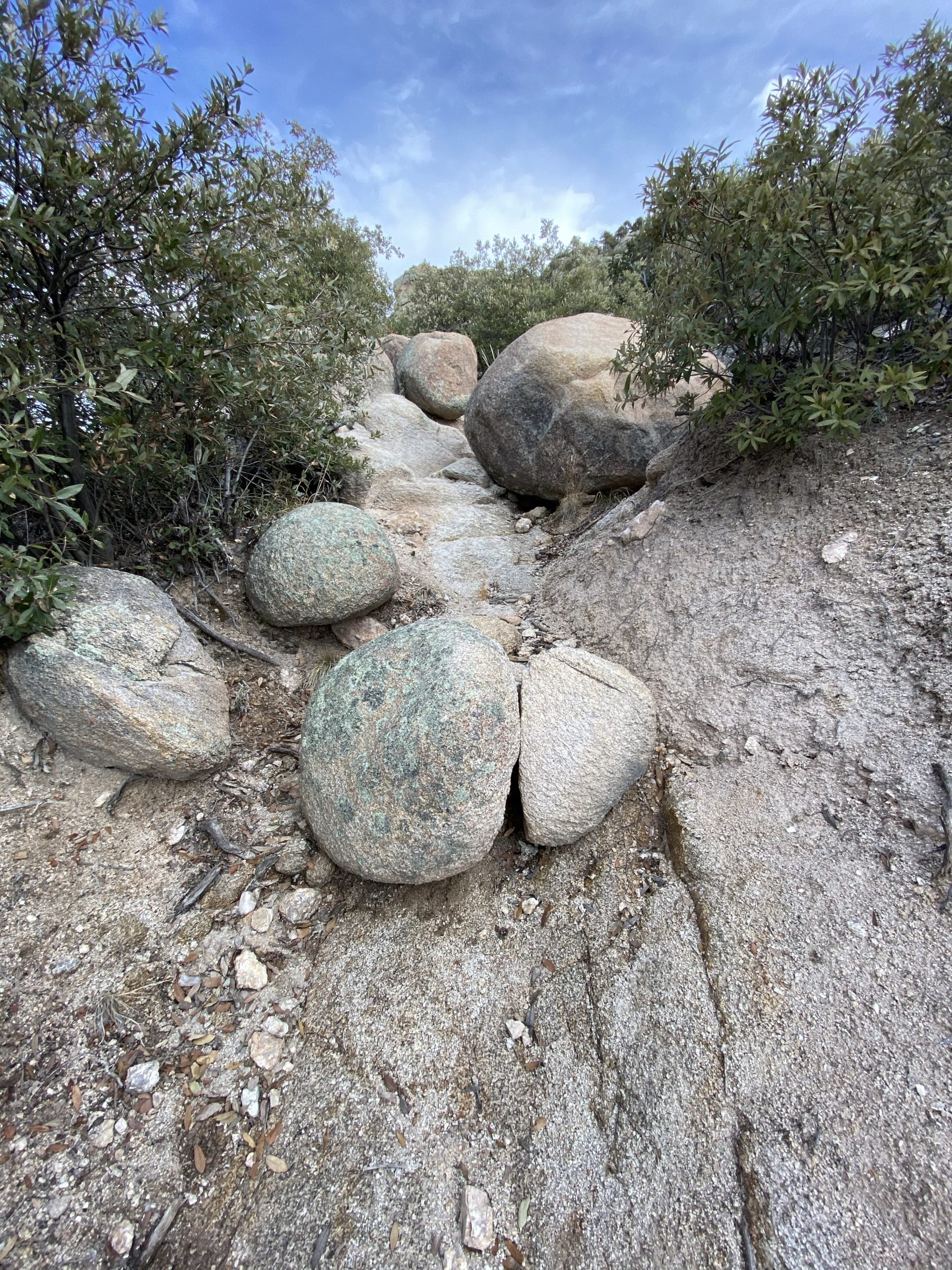 The reward for all that climbing was a walk through the Wilderness of Rocks. That might not be the most creative of names, but the geology didn't leave much choice.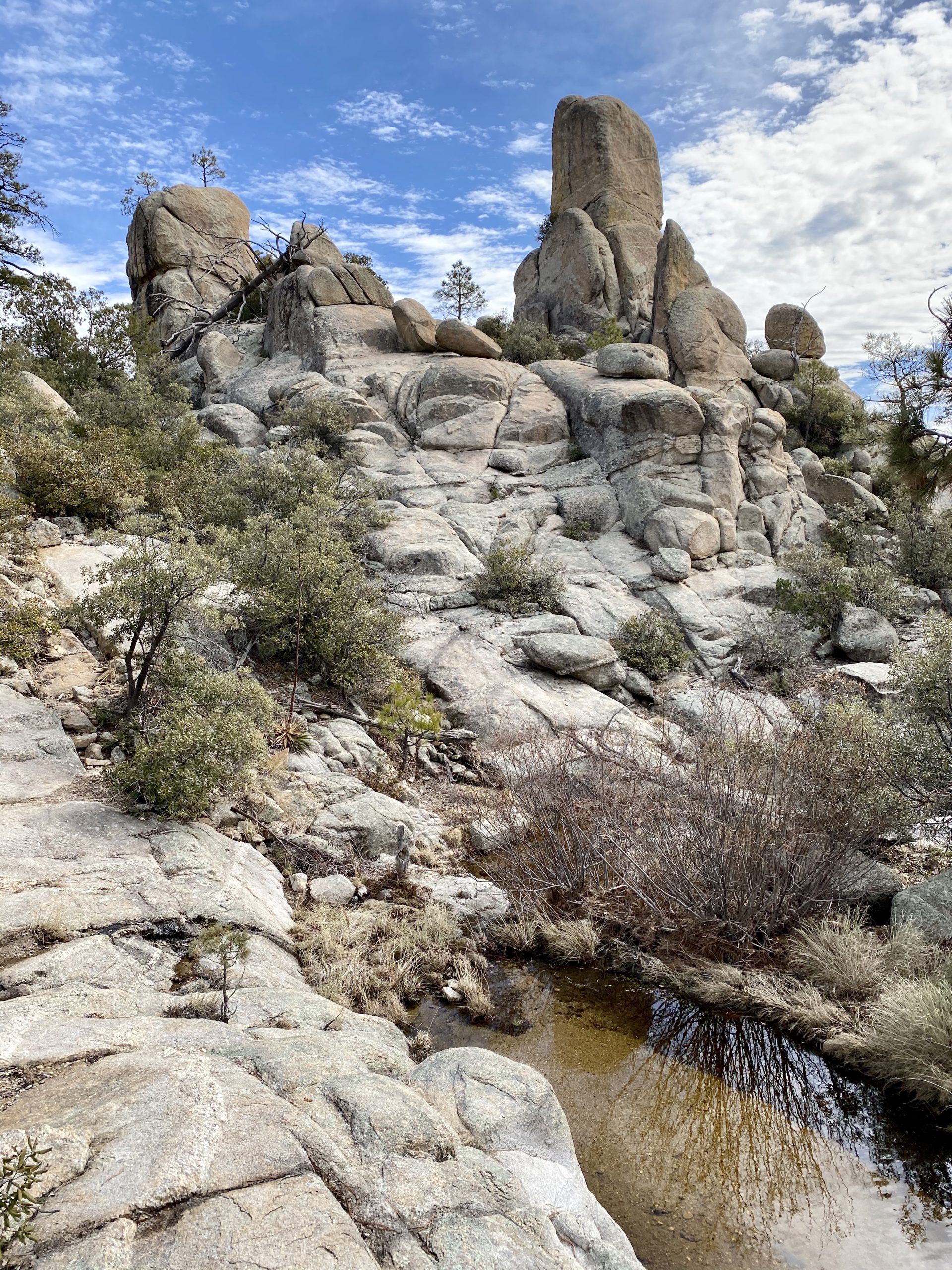 The Wilderness of Rocks is an area full of multicolored granite boulders, hoodoos and other alien looking formations along with plenty of clear, flowing streams and some fantastic campsites in stretches of pine forest. I didn't see a single person all day, and the quiet was only punctuated periodically by bird songs and the occasional crack of a branch or pinecone hitting the ground. And the view from one particular vantage point seemed never ending. It was one of the highlights so far.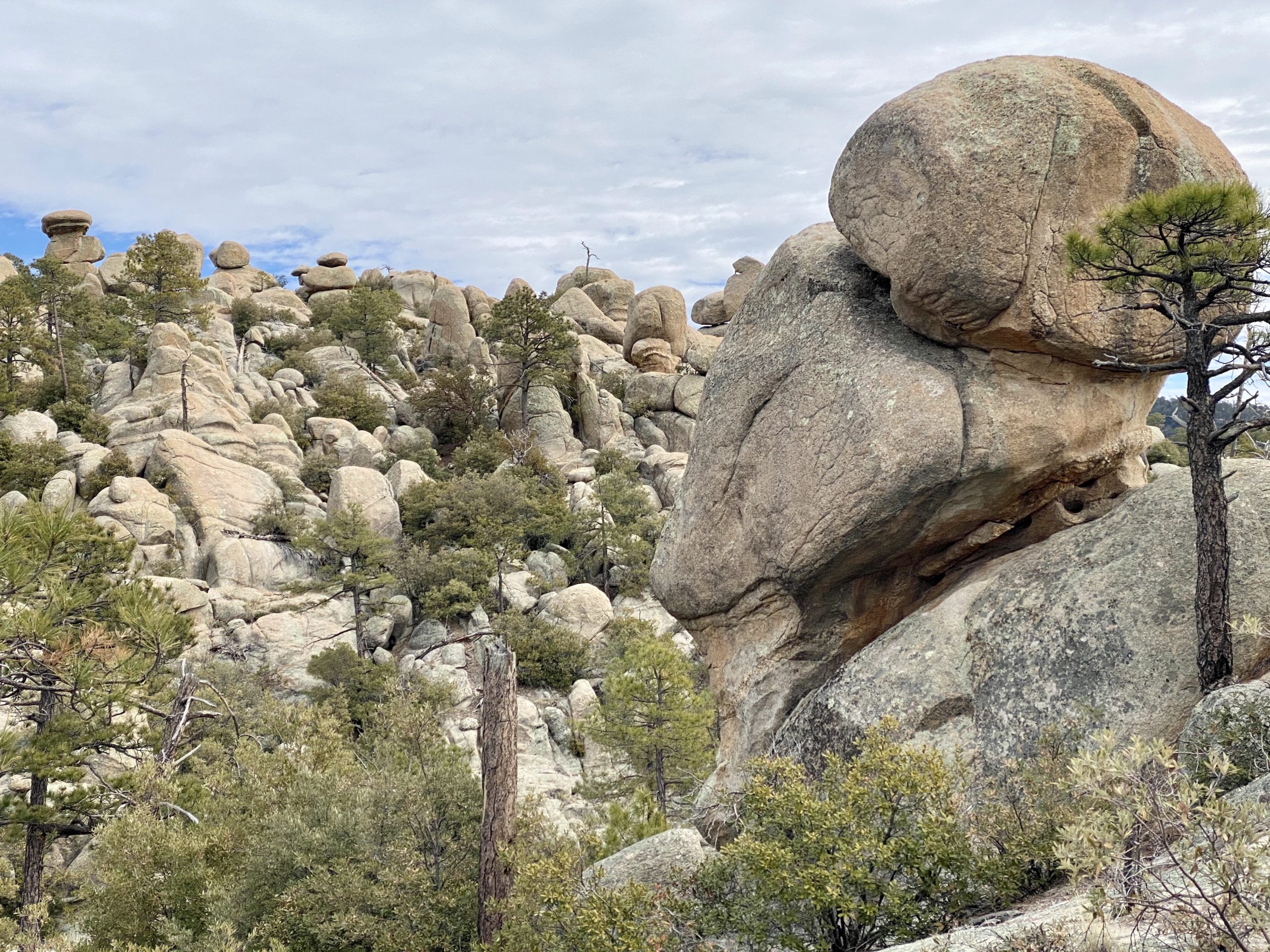 Eventually, about two hours later than I planned because of my legs' reaction to the uphill climb, I popped out at the Marshall Gulch trailhead and walked the road into Summerhaven, a friendly little ski town (30 full time residents!) that has a store that offers hikers free coffee or hot chocolate, two restaurants, a visitor center, gift store, ski area and a post office. I grabbed my packages (yay for boyfriends who send replacement air mattresses!) and the postmistress showed me her collection of super cool lunar new year and rare orchid stamps and offered to let me sleep in the lobby of the post office overnight since it was late in the afternoon and there are no lodging accommodations in town. Nicest postal service employee ever, and I've met some awesome ones so far.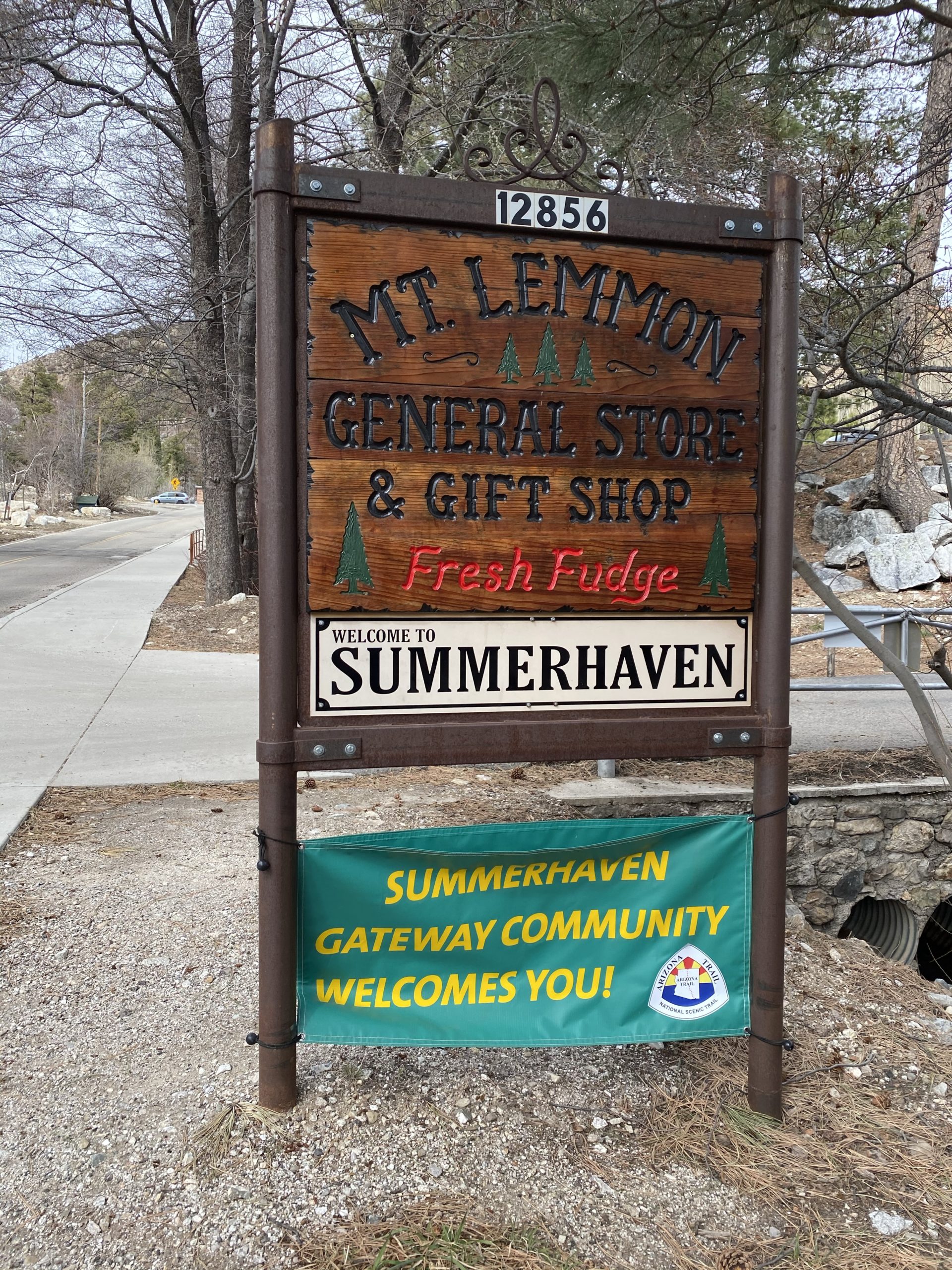 I opted for sleeping in the women's restroom at the visitor's center instead. That is the other acceptable place in town for hikers to sleep, and there are electrical outlets and – obviously – facilities. It was either that or head out in the evening to find a campsite in the cold weather at 8,000 feet. I am a creature of some comfort, after all, and the bathroom was super clean.
The custodian came in at 4:45 am to check supplies and actually apologized for waking me up. She talked with me a bit about the trail and some of the people that come through, then wished me well and left so I could get dressed. What a funny, sweet little town.
---