Date: March 1, 2020
Miles: 198.2 – 223.4
Leaving Oracle this morning, I decided it's time to get serious about the miles, or I'm not going to be able to finish the trail by the time Tim and the kids fly down for spring break on April 2nd. So I stuck my headphones in for the first time since I started, picked some long podcast episodes, and set out to get at least 25 miles in.
The trail is done with mountain ranges for a few days, and instead wound its way up and down every hill and wash north of Oracle today. Familiar plants filled the hillsides. One jumping cholla managed to leap out of nowhere and latch onto my ankle…that hurt.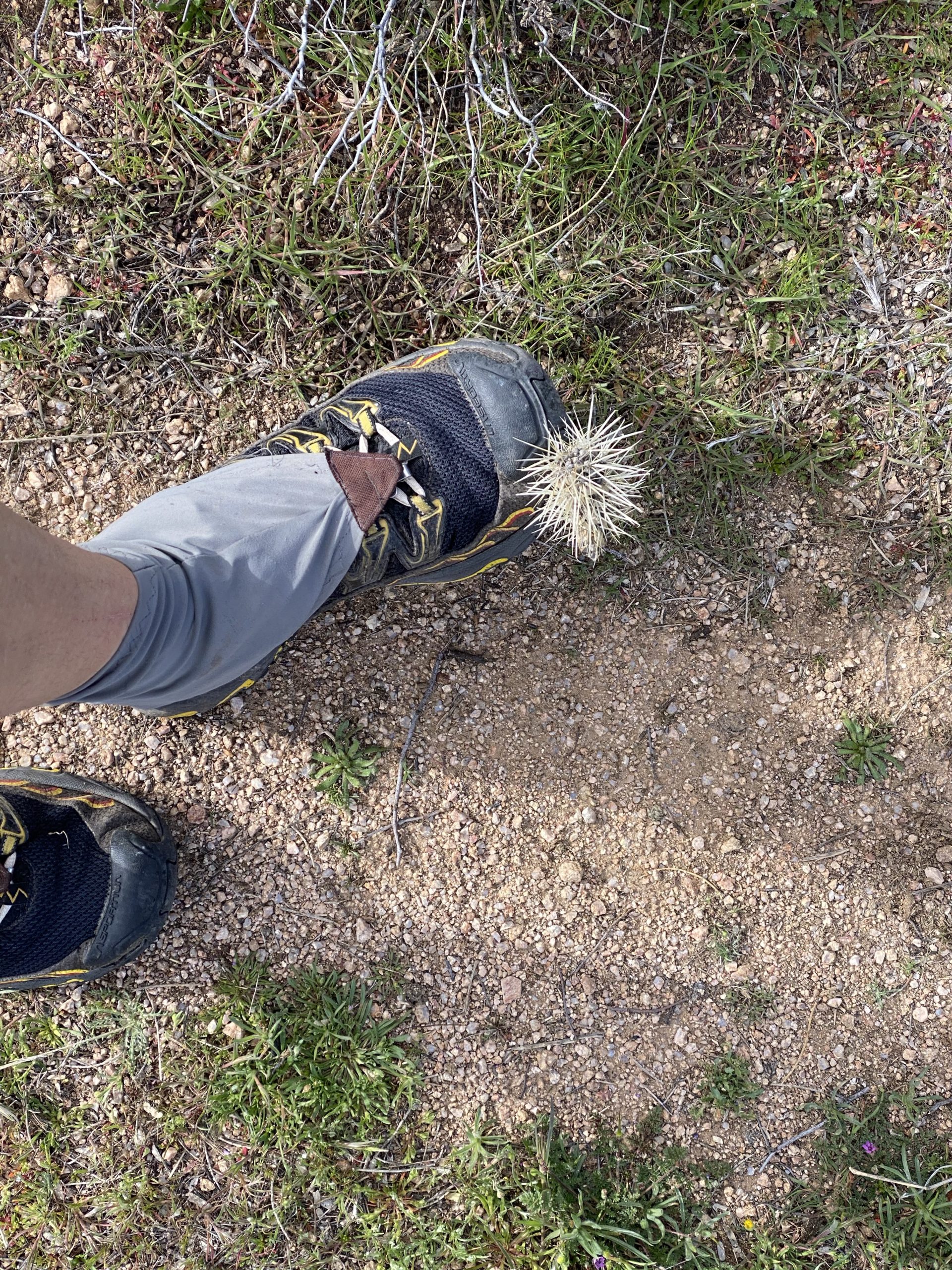 I passed an impromptu firing range, which sent me diving for a rock outcropping until I could figure out where the shots were coming from and where they were going. I walked a little faster after that.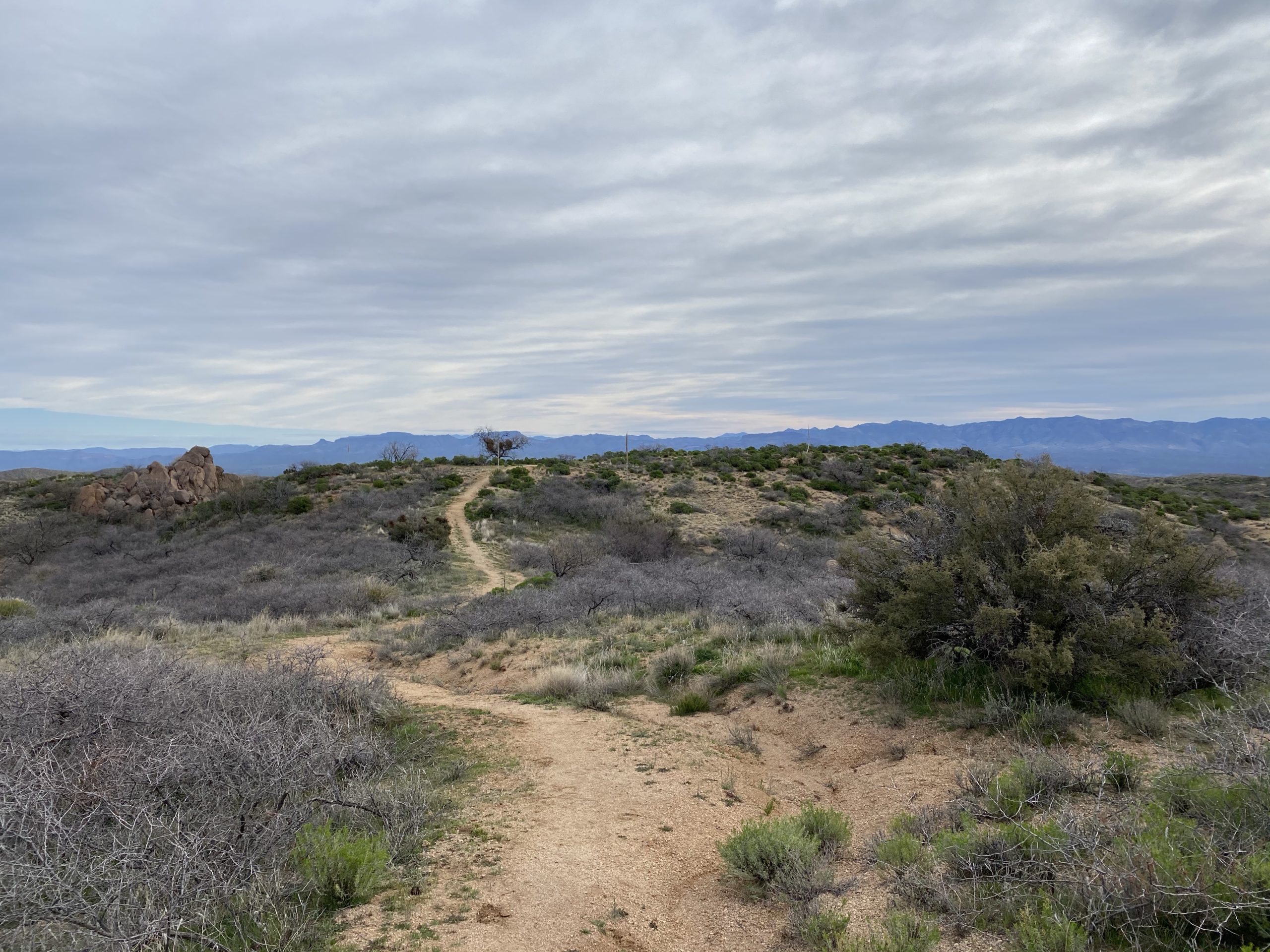 I spotted a familiar figure on the next hill over and realized I was about to catch up to Mustachio. He had passed me while I was in Oracle. He had a pack frame malfunction this morning and as a result, his pack had rubbed big sores on his lower back. He was feeling pretty down, so we hiked together until we found a water cache and campsite. I hope that and some leukotape helped lift his spirits a bit.
We camped in Camp Grant wash, a really wide sandy space in between hills.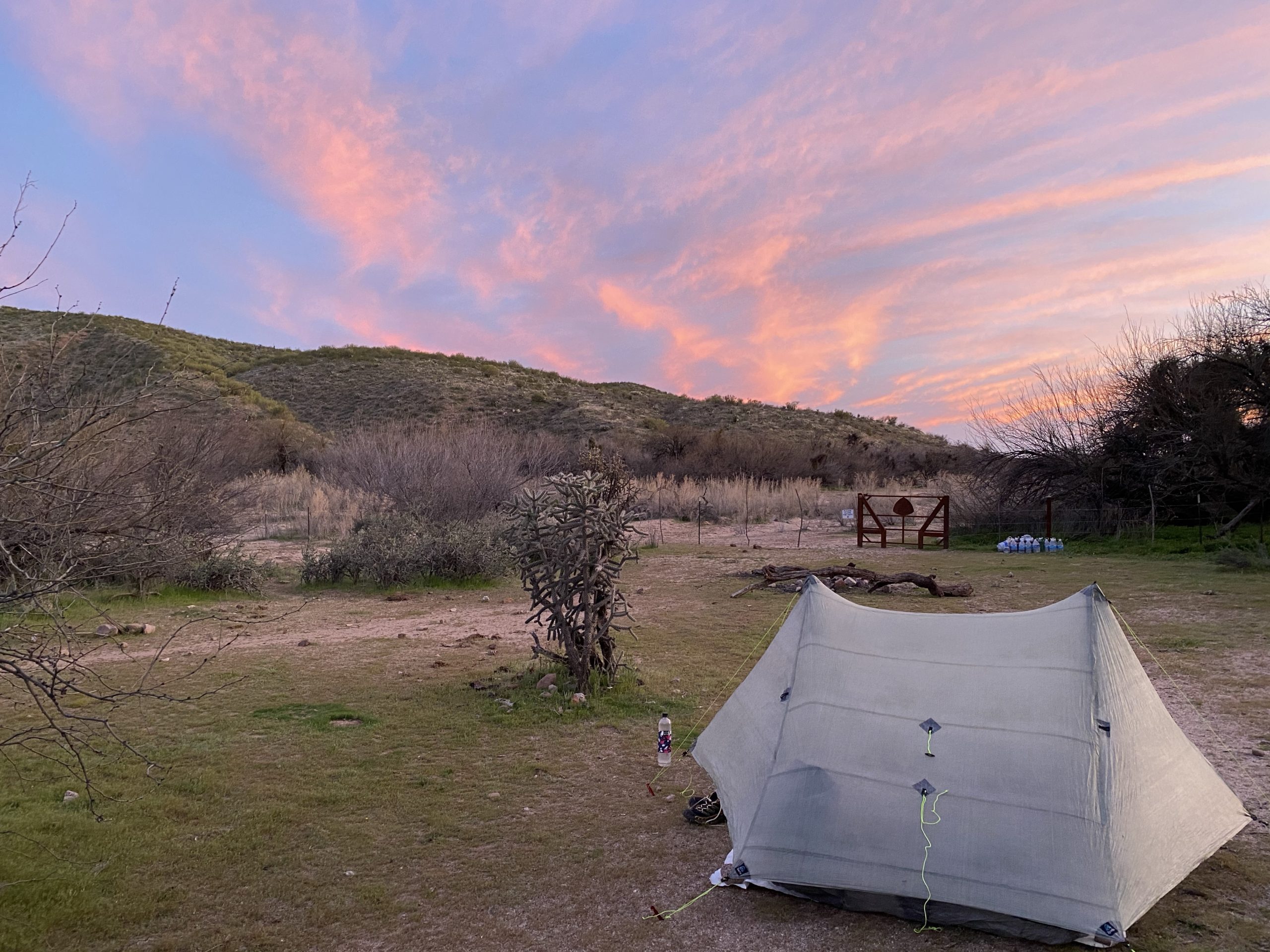 A mouse ran up to my feet and stared me right in the eyeballs as I finished my dinner. I'm pretty sure he was checking out the shoelace situation. I hope he doesn't come back later with his buddies.
After the sun disappeared, the coyote howling began. They seemed to be having a competition for wildest scream, and their high-pitched howls bounced around the canyon walls, creating an echoing cacophony. I have no idea how Mustachio slept through it, but I could hear him snoring.
---