Date: February 2, 2020
Miles: 223.4 – 251.9
Another day, another roller coaster of hills and washes. I walked as quietly as I could this morning so I could listen to the birds as the sunlight crept down the mountains and refracted off of the giant white clouds cruising across the sky.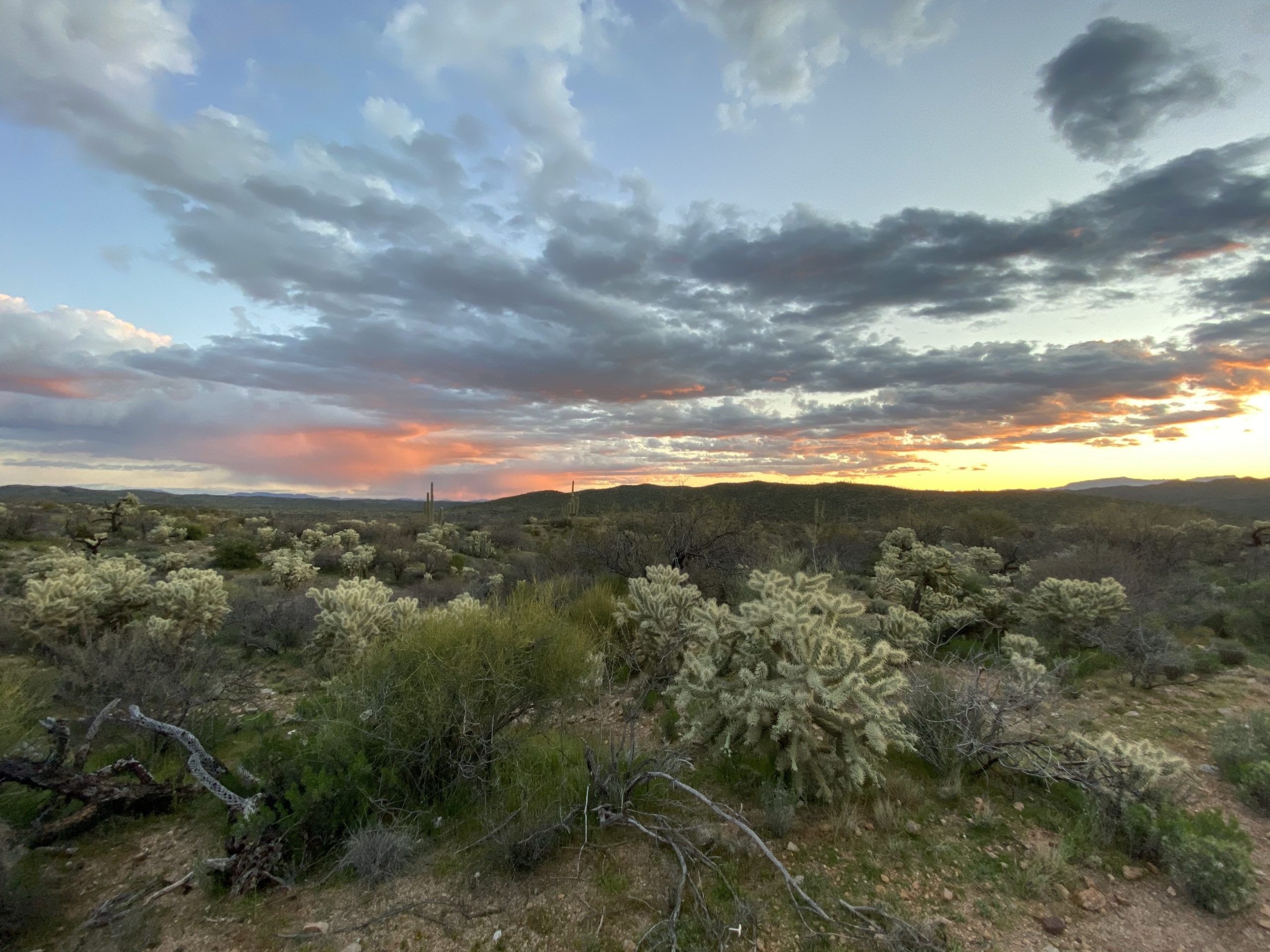 After the sun had gotten itself over the horizon, I put the headphones in and started catching up on the hundred or so Rich Roll podcasts I have queued up as the miles went by. I am now convinced that a vegan diet is the answer to all problems and a surefire way to make me live forever. I can't wait to tell Tim about my new lifestyle. He just filled a new freezer with elk, venison, and a quarter of a cow so he'll be pumped.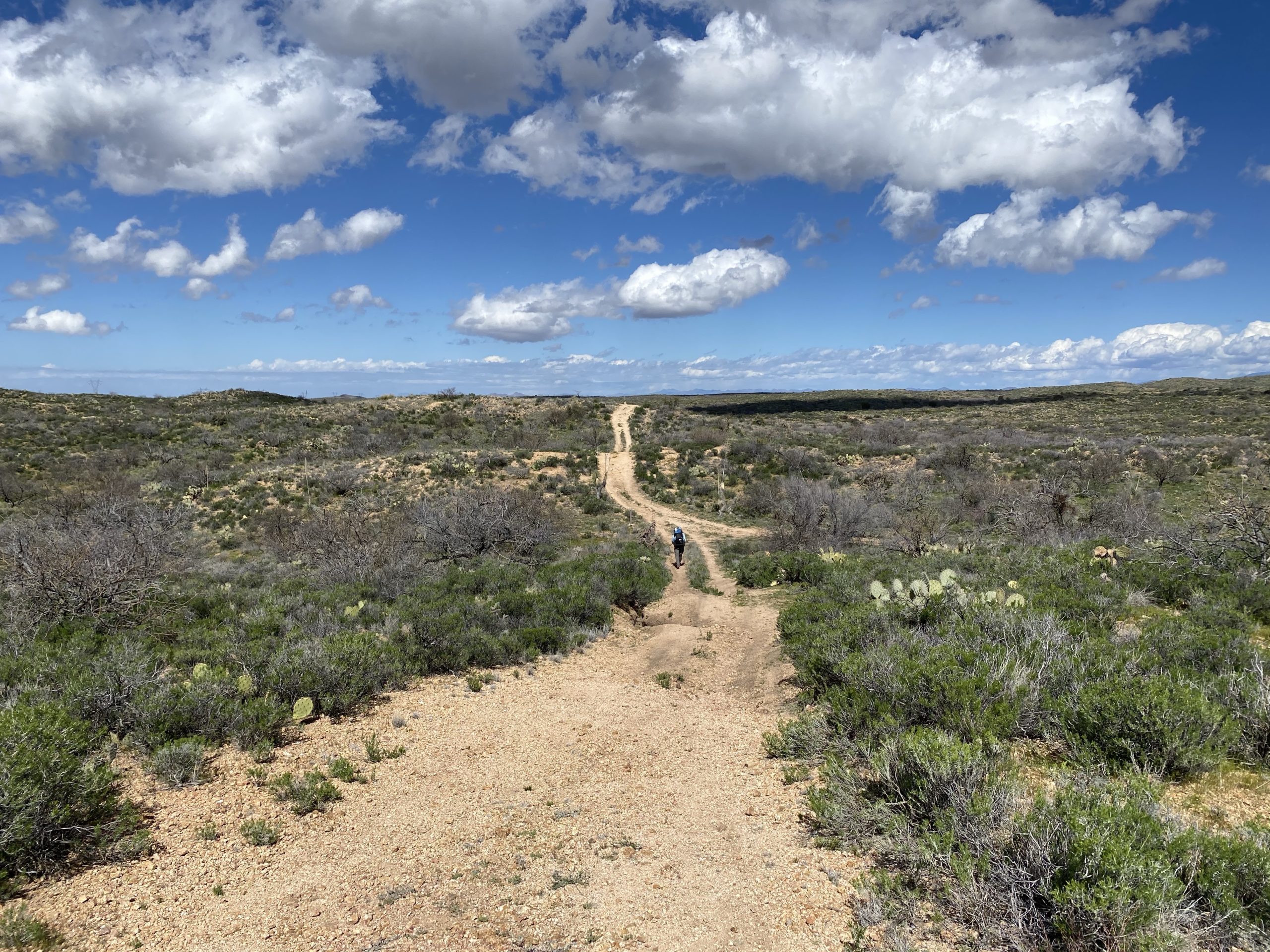 I hadn't gone more than a mile when I managed to knock my sunglasses off of their spot on my pack and then step on them. I was pissed at myself for a minute, but as we often say out here, 'the trail provides.' At the next trailhead, I opened the trail register and there, in all their polarized glory, was a pair of sunglasses that someone had left behind.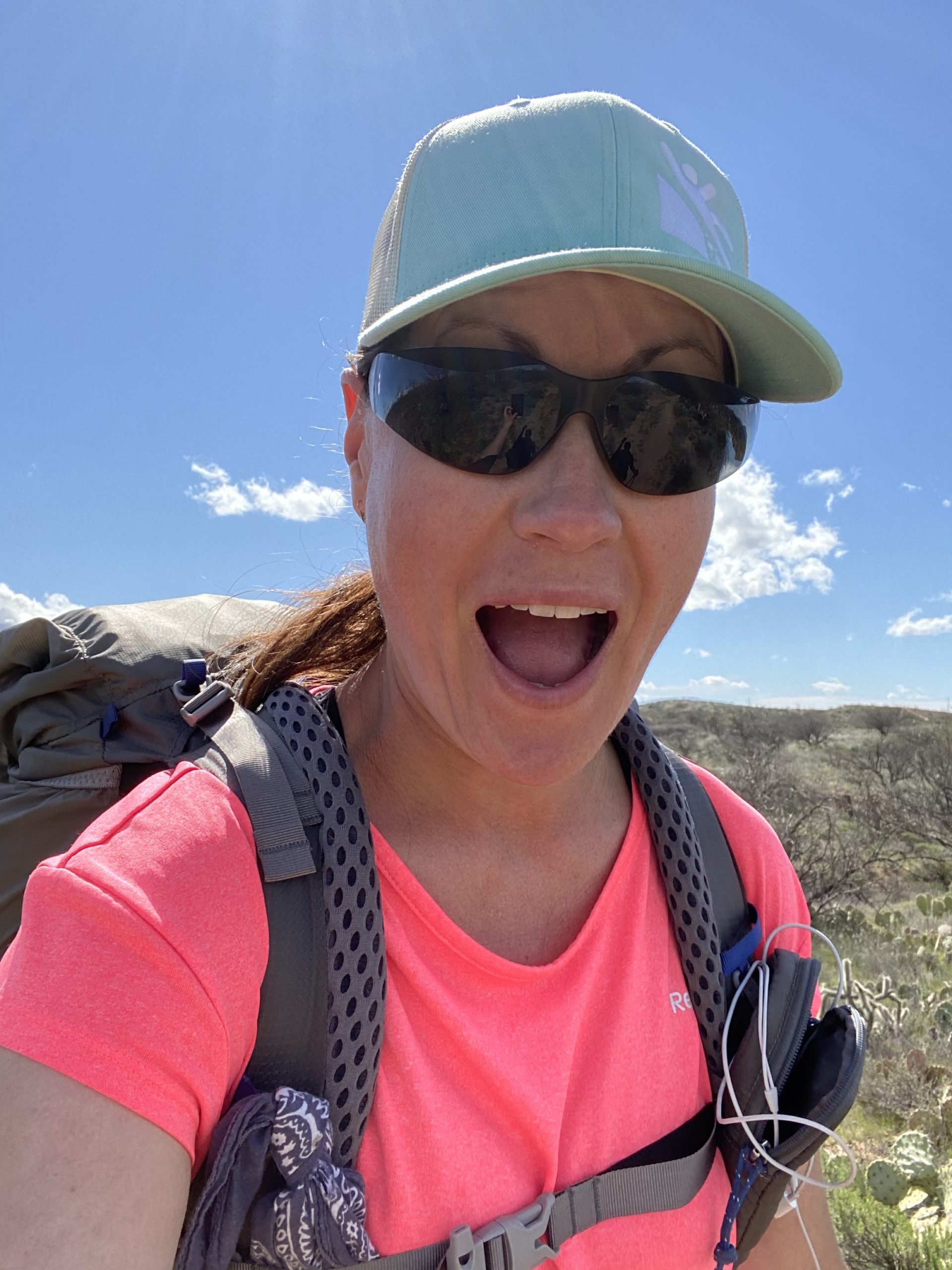 The trail also provided Funnybone, a long distance hiker who in a past life was a member of Lance Armstrong's cycling team, and who lives up to his name. We met at a trailhead and leapfrogged throughout the day. At one point, we came upon an outcropping of rocks that sheltered several large containers of food and water maintained by a very generous hiker. Thank you to whomever you are!!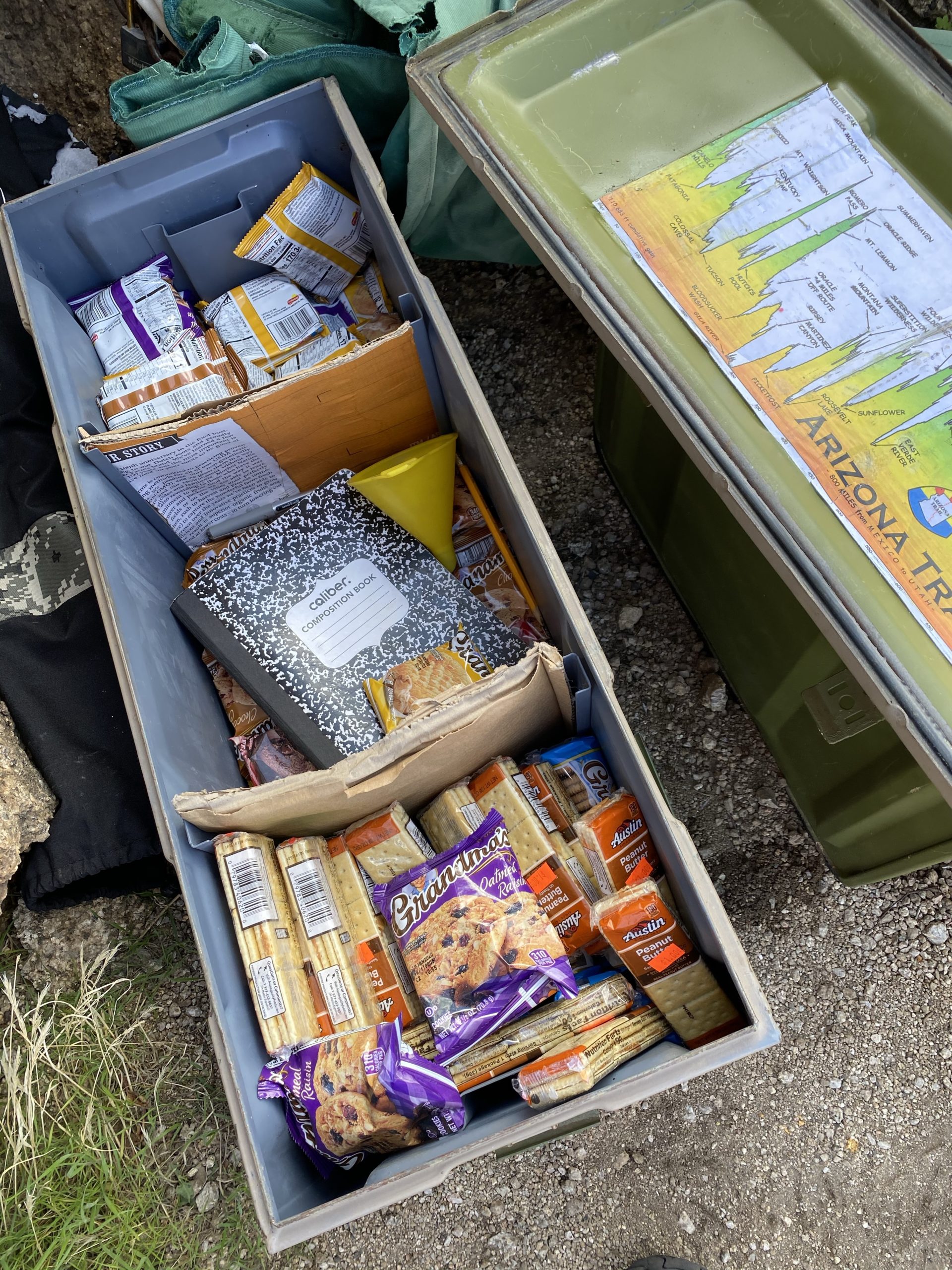 From that point on, there wasn't much in the way of terrain except more of the same cactus dotted hills. The trail meanders through the Tortilla Mountains, but they aren't really what you pay much attention to out there. There wasn't very much water either, except for what was collected in stock tanks. Most of the resources out here are dedicated to cattle, leaving hikers to filter nasty bug, poo, algae and whatever else filled water in order to stay hydrated. I was really grateful for whatever public water caches were available on the trail so I didn't have to worry about infecting myself with something primordial. I think some of that cow water is almost ready to walk on it's own.
I ended the day camped with Funnybone just up the hill from a big wash and next to – what else – a stock tank.
I find that, with most hikers, the conversation comes easy and you quickly feel like you've known them a lifetime instead of just twenty minutes. There is often a genuineness that doesn't come through right away in every day life but surfaces within a few minutes out here. There aren't many distractions; you look people in the eye and you tell stories, laugh, find comfort in the common misery, share food and some advice. Then you either hike together for a time or move on, in both circumstances feeling like the experience has grounded you a little. Of course there is always the occasional weirdo, but they are the exception rather than the rule.
And that is what I got with Funnybone. His stories, whether embellished or not – sometimes you can't tell but you don't have to care – and sense of humor lifted my loneliness for a time and I felt like we had been friends for years instead of minutes. I wish him many happy miles ahead!
---