Date: March 3, 2020
Miles: 251.9 – 277.8
Funnybone mentioned that he likes to sleep in, so I packed up as quietly as I could and slipped off to start walking before the sunrise.
Later that morning, the nearby Boeing test facility had a bunch of planes in the air doing test flights and stunts. They would roll and chase each other and occasionally red flashes would follow. The free air show helped the morning pass by. I tried to get some video, but the planes would seemingly disappear in mid-flight and it was hard to keep track of them.
As the day wore on, the sun seemed determined to make up for lost time as the clouds cleared until there were none left.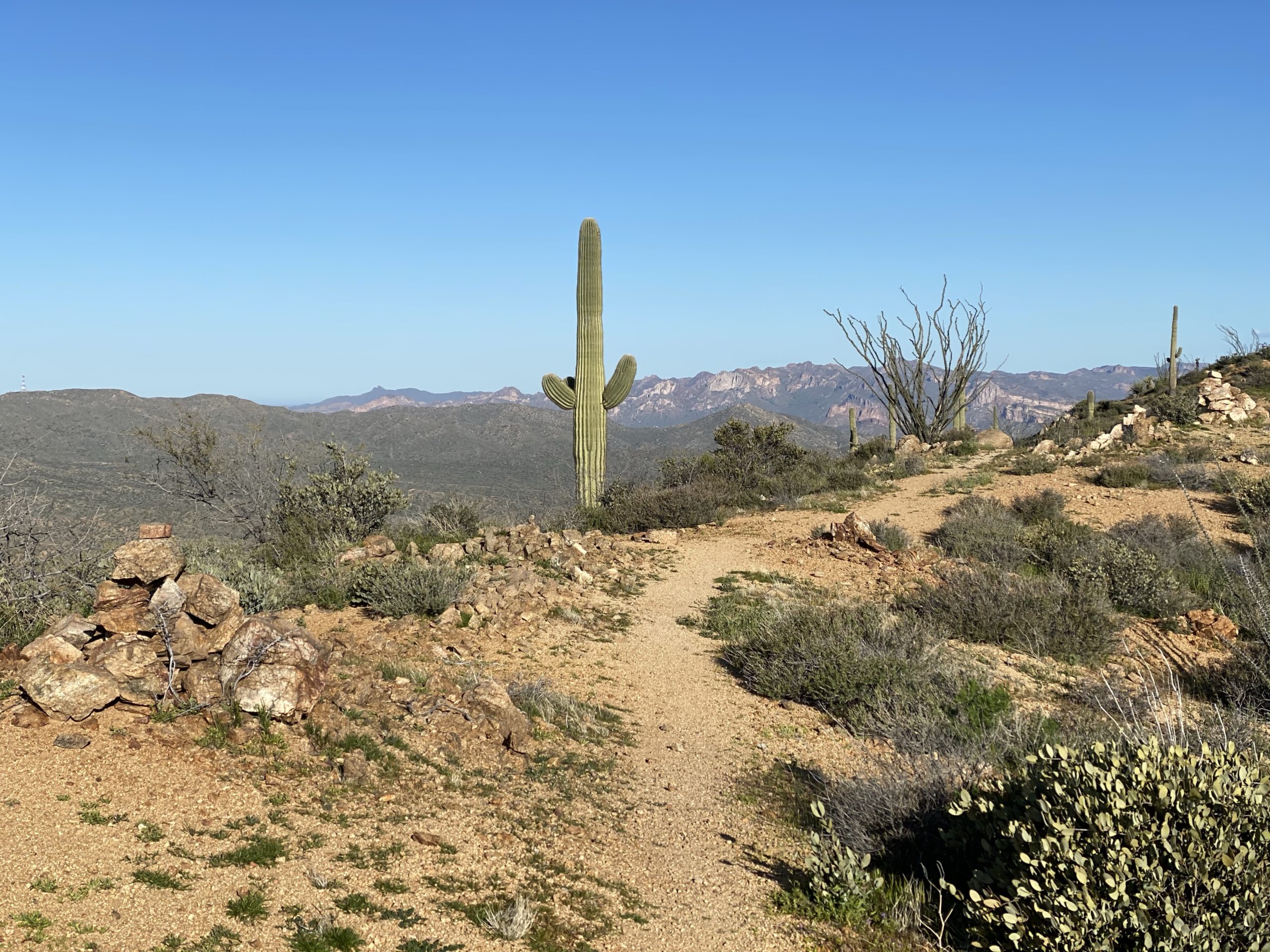 Eventually, the trail hit its lowest point at the Gila river crossing and then headed west to follow its North bank.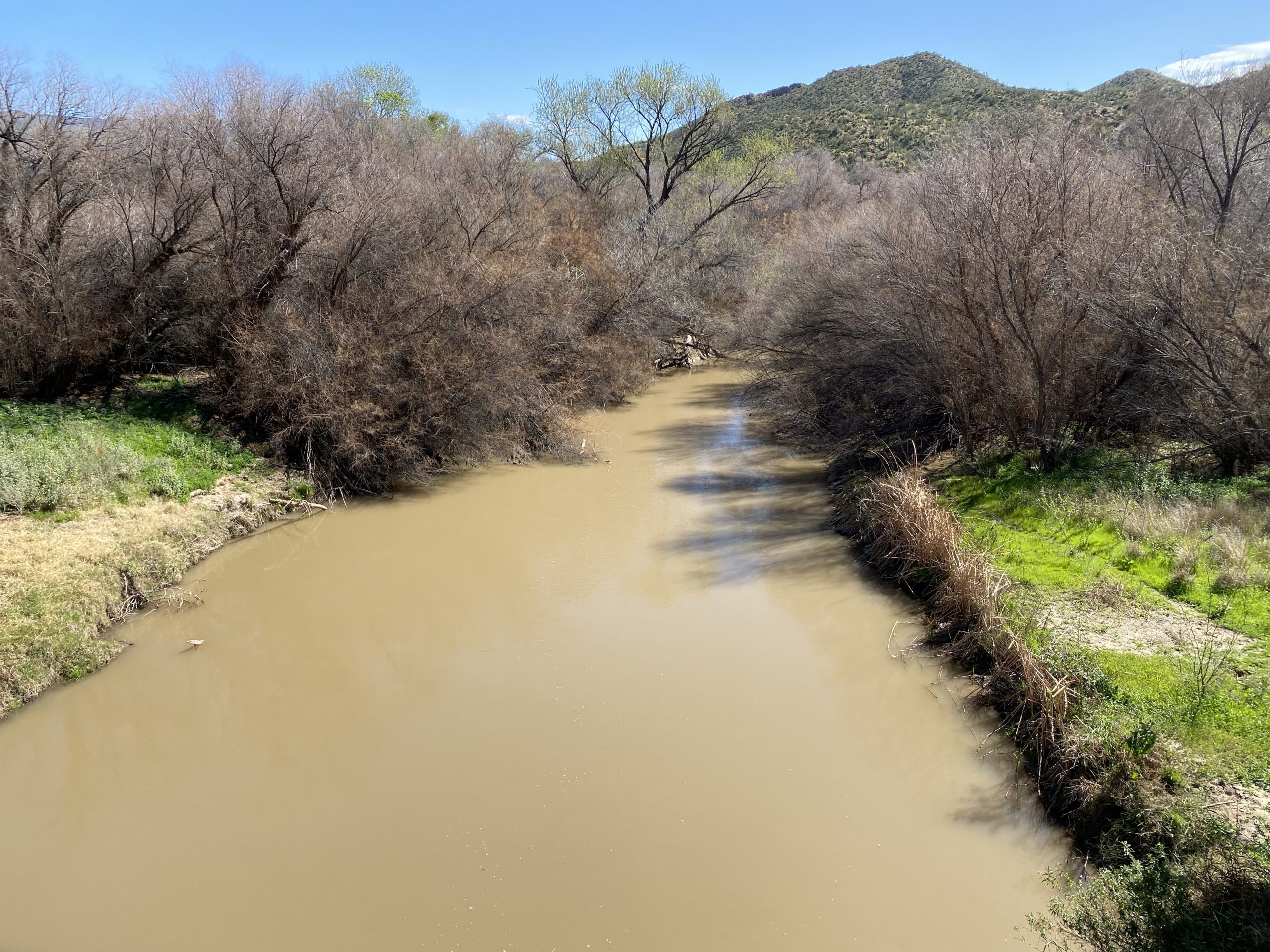 This stretch is notoriously hot and dry, so what did I manage to save for meals the next two days? Sriracha and Thai Chile tuna packets. Awesome. Refried beans with cheddar cheese and crackers. Perfect. Hot chocolate. Amazing. I'm good at this.
This is also the industrial section of trail, with Boeing's test facility, Pinal County Public Works yard and a giant mining operation all nearby. Pinal County lets hikers get water from their facilities…pretty cool of them.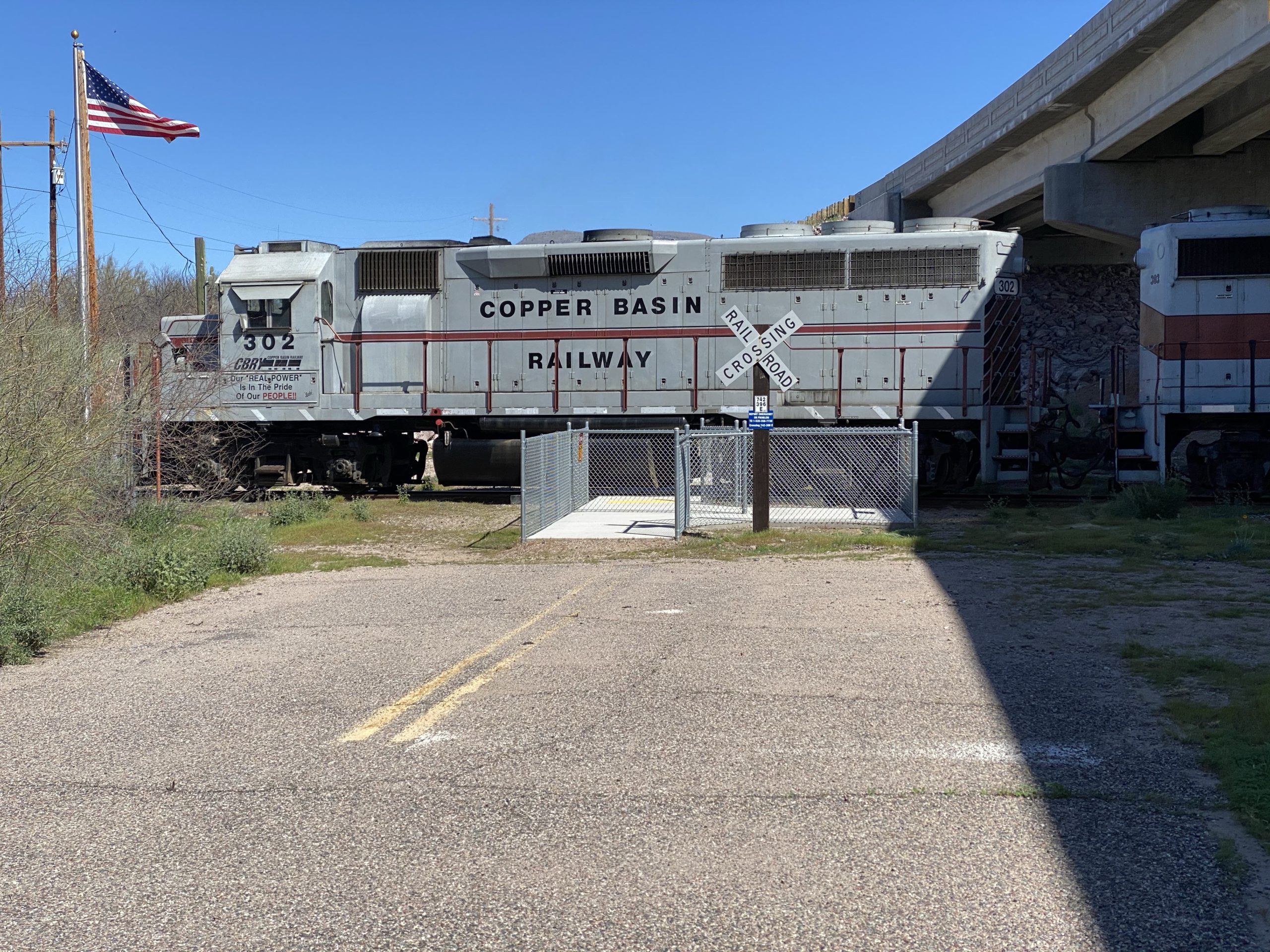 Later on, I found a small patch of shade to hide in for lunch, and some hummingbirds came out briefly to see what I was up to. They have no shortage of flowers in this area, with the currently available water.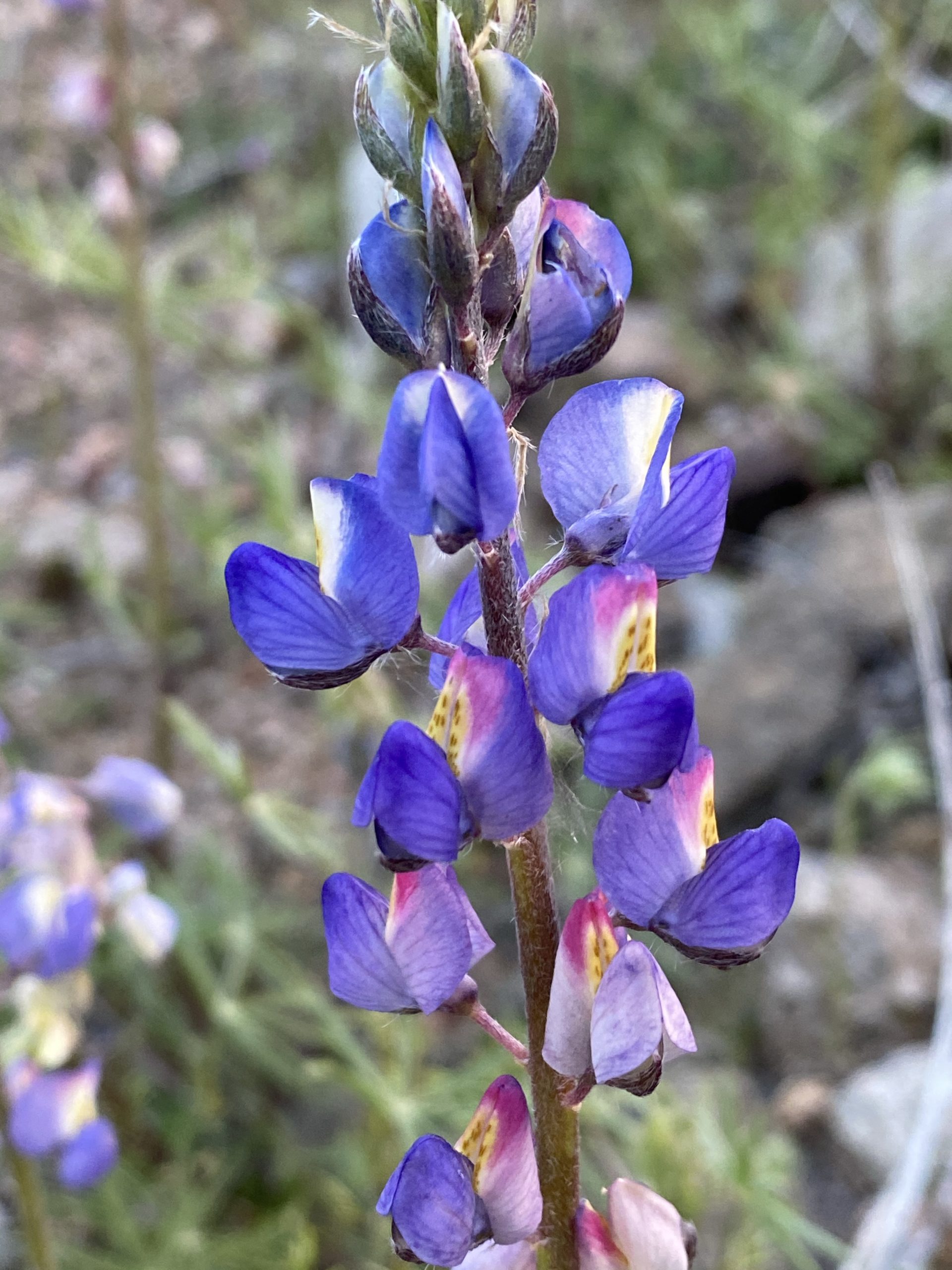 The rest of the day I followed the Gila River, although the trail only dipped down out of the hills to meet it a few times. Cows were everywhere, and the view didn't change much until the Superstition mountain range rose up over the hill toward the end of the day.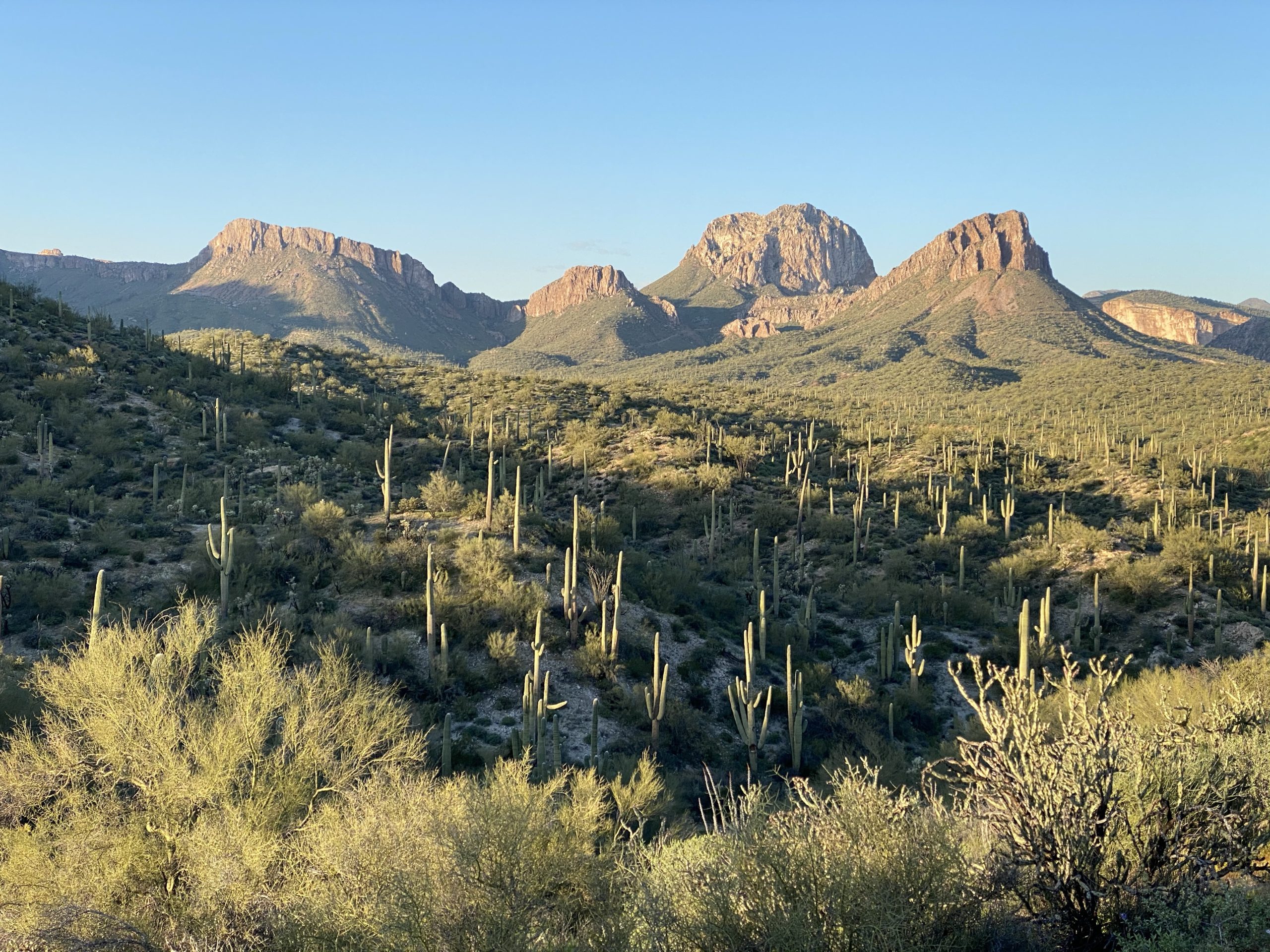 One sleepy Gila monster lumbered up the trail, probably trying to soak up as much sun as possible. He didn't seem to bothered by my presence.
I only saw two other hikers all day, and didn't run into anyone setting up camp so I squeezed my tent into a small space off trail and ate dinner with the incessant sound of a cowbell clanging in the distance, planes flying overhead and the occasional whistle of the train. I had the strange sensation that something was watching me, but I have that feeling often at night and the only animal that ends up appearing is a shoelace eating rodent. I've become somewhat used to being alone at night, although I know myself well enough now to know that I will always prefer the company of someone I love over complete solitude.
---